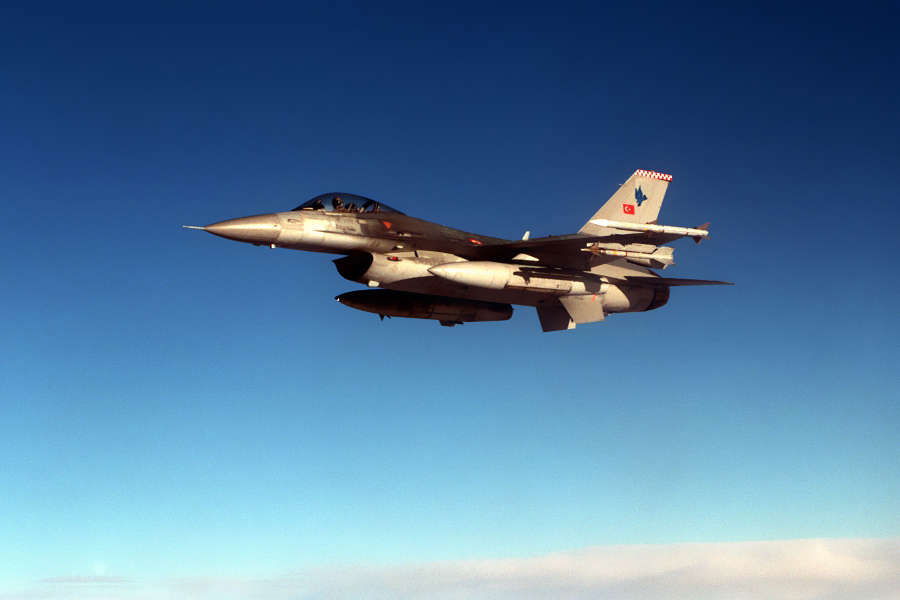 THE Turkish foreign ministry said on Monday October 5 that a Russian fighter plane "exited Turkish airspace into Syria" after being intercepted on Saturday.
Turkish F-16 fighter jets were scrambled after a Russian warplane entered Turkish air space near the Syrian border, forcing the aircraft to turn back.
Turkey called the Russian ambassador in Ankara to the foreign ministry and "strongly protested" the violation, the Turkish foreign ministry said in a statement.
It demanded that "any such violation not be repeated," otherwise Russia "will be responsible for any undesired incident that may occur.
"The Russian aircraft exited Turkish airspace into Syria after it was intercepted by two F-16s from the Turkish Air Force, which were conducting patrols in the region," it added.
The Russian jet infringed Turkish airspace at 12:08 pm (09:08 GMT) on Saturday south of the Yayladagi region in Turkey's southern Hatay Province, according to the foreign ministry.
The Turkish foreign minister has spoken to his Russian counterpart, as well as ministers from other Nato countries.
Russia has been carrying out air strikes in Syria in support of President Bashar al-Assad.
The Russian embassy in Ankara said a Russian plane did violate Turkish airspace, and Russia has "explained it" to Turkey, Russian news agency Interfax reports.
A Kremlin spokesman in Moscow did not confirm the incident however, saying:
"Our ambassador was called to the foreign ministry and given a note, which mentions certain facts, which will be checked."