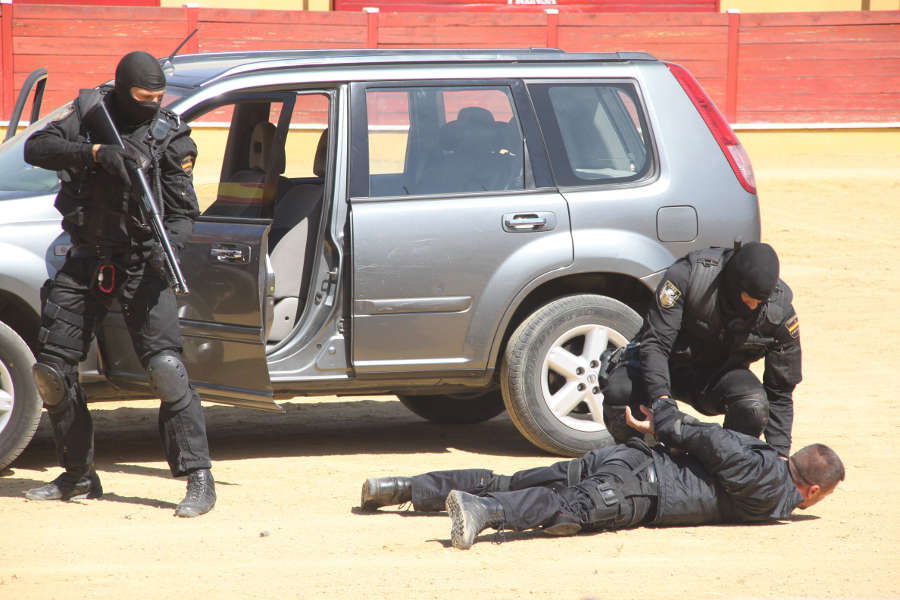 ORIHUELA Local Police, through agents assigned to GESC (Public Safety Panel) arrested five minors for an alleged burglary. The arrests were made as part of an operation conducted jointly with the National Police.
The detainees were spotted running on the roof of a building by a local resident, who alerted the police. The officers arrived, intercepted them and proceeded with the subsequent arrests.
GESC agents also proceeded with the arrest of another individual for alleged drug trafficking. Officers approached a group of people, and one threw a bag into a river. An agent jumped into the river, at the top of Puente Nuevo, to retrieve the package which was found to contain hashish.
The arrests follow a display by the GESC in Redovan showing how canine units are used to detect drugs and in the apprehension of suspects.