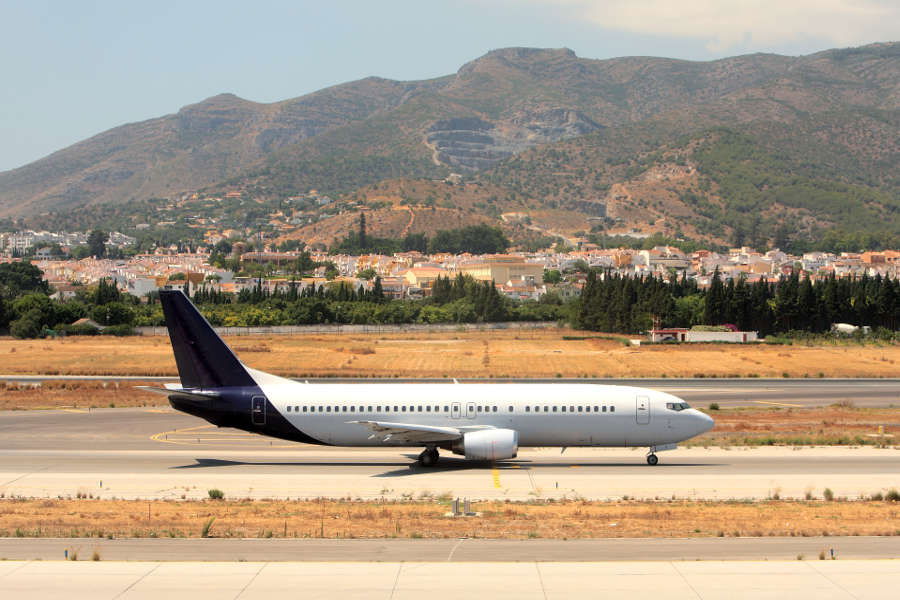 IN a statement issued by USCA – the union for air traffic controllers – on September 10, it was revealed that the second runway at Malaga airport, opened for use in 2012 was used less than one per cent of the time in 2014 and they forecast the same for 2015.
They suggest that this lack of use causes economic losses for the airport and delays passengers, citing the fact that on September 7, during the extremely bad weather, the second runway remained closed and a number of flights were diverted to Granada and Sevilla.
Often, air traffic controllers have been blamed for delays, but the union notes that more and more passengers are now using the airport, so with only one runway in operation they often have to stack incoming planes and outgoing aircraft often have long waits on the tarmac before takeoff.
The runway has been used more extensively in the past but there appears to be no plan in place to cover the situation if the main runway is closed now. Last year on October 25 a problem led to the closure of the main runway and rather than open the second runway, many flights were diverted to other Spanish airports whilst others experienced very long delays.
As the number of passengers wanting to fly to and from Malaga increases, so USCA members want to see a safe and workable plan to allow a more efficient service.