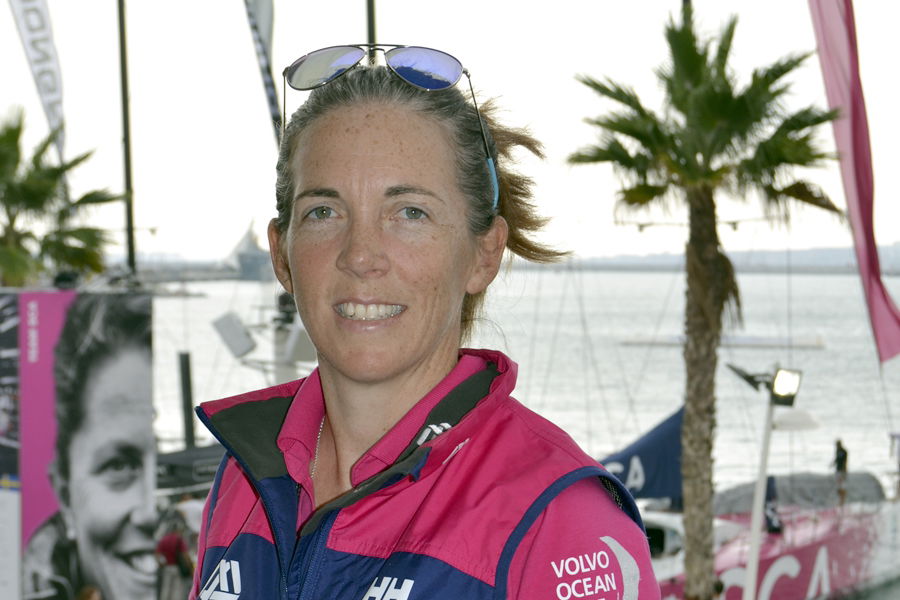 NINE months at sea, 11 ports, travelling 38,739 nautical miles, the Volvo Ocean Race is the toughest yacht race in the world and Libby Greenhalgh was part of the all female crew for Team SCA.
It was 11 months ago that Euro Weekly News reporter Gemma Quinn met with Libby in Alicante at the Race Village ahead of the launch of the race involving seven teams. Now safely back on dry land Libby tells Euro Weekly News of her epic off-shore adventure.
"In general it was what I expected as I had had plenty of conversations with my brother who has done the race several times. I think what I didn't fully expect was how the team would and wouldn't at times work well together." Libby said: "The toughest part was the Southern Ocean where we could no longer race to our full potential having damaged a sail. Trying to route the boat and find the quickest way without the most useful sail was very hard and I perhaps didn't deal with that very well and work to my best."
Libby was the navigator for Team SCA and joined quite late. Back in October she admitted she was "quite settled and happy" with her freelance work as a meteorologist and said "it was tough to leave that behind" as she made the decision to take part in the Volvo Ocean Race, but with few opportunities like this for women she "wouldn't have missed it for the world" but was it worth it? "There were so many best parts of the whole experience; winning a leg and the finish probably because I think they were two moments that the team really believed in what we can achieve and how good they really are/were. The progress we made was huge and yes you always wish you could do better but to win a tough leg like the one we did; to sail smart and do it well I think was what we needed to achieve. We set out to show that women in offshore sailing can be competitive and we proved it."
Previously, Libby had only been away from home for a period of three months and missing her friends and family was one of her biggest concerns but admits it was not as hard as she was expecting: "I think what amazed me so much was how I didn't miss home as much as I thought I would, but I was incredibly fortunate to have many friends and family come and visit me during the race bringing a little bit of home with them; in particular things like Earl Grey tea, marmite and chocolate buttons. I have to say having finished the race it has almost been harder to adjust back to home."
Libby has always been a sailor and comes from a sea-faring family, enjoying the sport with her father and both her brothers who are sailors. She is a trained meteorologist, an interest that was born out of sailing and led her to the Olympic Games as weather support for the sailing team. But the Volvo Ocean Race allowed her to expertly combine both her passions and she admits it has once again given her the sailing bug: "I want to go again and I want to do more sailing, more importantly more racing at the elite end of the sport; that is where my passion has always been and I hope there will be many opportunities for it to continue."
Team SCA came sixth in the overall race positions.