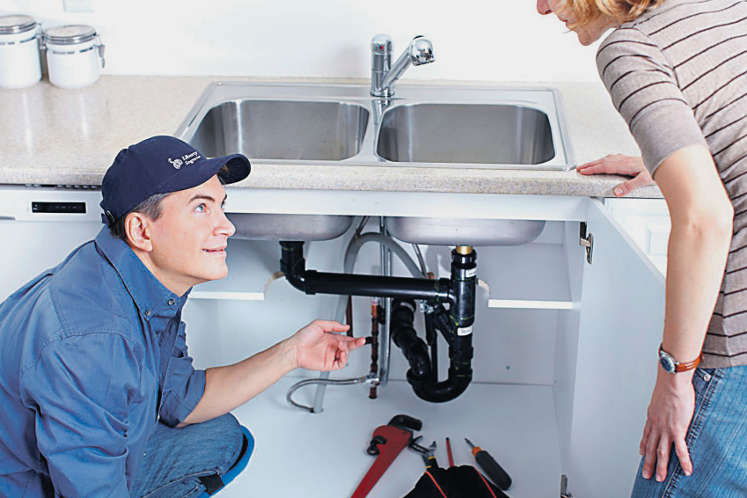 PROBABLY the biggest asset you will ever buy will be your home so it's vital you are well protected with a quality insurance policy that will cover you as you wish to be covered. With Liberty QUALITY HOME Insurance you can be assured it does what it says on the tin, so to speak; it gives you QUALITY cover for your most prized possession.
Liberty QUALITY HOME policies are available with three levels of protection namely: Basic; Plus and Premium cover. All three options can include our two new additional services you can use free of charge, with just a telephone call.
A DIY assistance service – once a year, during weekdays, you can request for a professional to handle certain small household tasks like plumbing, hanging artworks or erecting flatpack furniture for example, with up to three hours of labour costs.
Also, an IT service for home technology equipment that can provide support via telephone or online chat.
What's more, as a new feature this year, Liberty has added a new cover: the unblocking of pipes, even if an incident has not occurred. A very useful added value that very few insurance companies offer.
The BASIC protection guarantees essential home coverage at an affordable price. Optional additional covers are available. For example, the landlords can take advantage by taking out defence cover to claim for imperfections caused by tenants and non-payment of rent.
The PLUS option additionally covers: the costs of aesthetic restoration of the building and its contents; rebuilding or replanting a garden. PLUS also covers: 100% of the cost of glass and ceramic household appliances; broken windows; Plexiglass/Perspex furniture breakages, and mugging. Refrigerated goods are also covered, as is garden furniture.
And the PREMIUM protection goes that little bit further. As part of its significant improvement, it covers the costs that the PLUS policy offers but includes: cover for costs resulting from excess water consumption through broken pipes; solar panel glass; total building collapse; accidental spillage of hazardous liquid. Optional extra covers can include: personal accidents at home, increased cover limits for specified valuable objects; all risks outside the home on specified and non-specified goods, as well as in storerooms; all risks against accidental damage to the home, including property subsidence; public liability for dangerous breeds of dog. Your Liberty Seguros broker can advise you on all the options that are available to you.
With LIBERTY SEGUROS you will be always in safe hands. With over 150,000 international clients, LIBERTY SEGUROS is the leading expatriate insurance provider in Spain.
www.libertyexpatriates.es
Call 902 255 258 for more information.