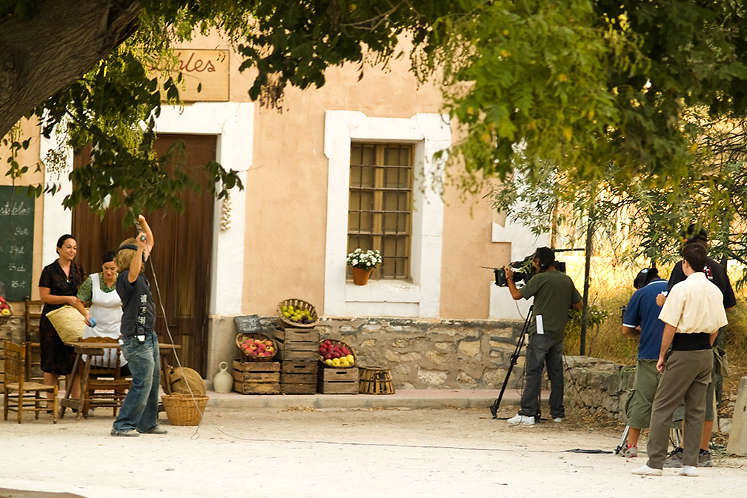 FILMING for the prequel movie to the popular Spanish series L'Alqueria Blanca featuring the adventures of four young men in Benidorm concluded on Friday June 26 in Cullera, a few miles north of Gandia.
The movie was written three years ago, created on a budget of €1.6 million. The storyline is set in 60s Benidorm and follows the fortunes of Tonet, Sento, Jaume and Toni as they seek a summer paradise in the sun, hoping to attract the attentions of beautiful, foreign female holidaymakers.
Trivision Director Ximo Pérez said the production pre-dates the TV series, taking the viewer back to 1966 and therefore could not be shot in Benidorm with its modern horizon featuring towering skyscrapers. The less urbanised Cullera was chosen to be an ideal mock-up for 60s Benidorm and the town council was delighted to welcome the cast and crew on location.
The premiere is scheduled to screen between May and June 2016.