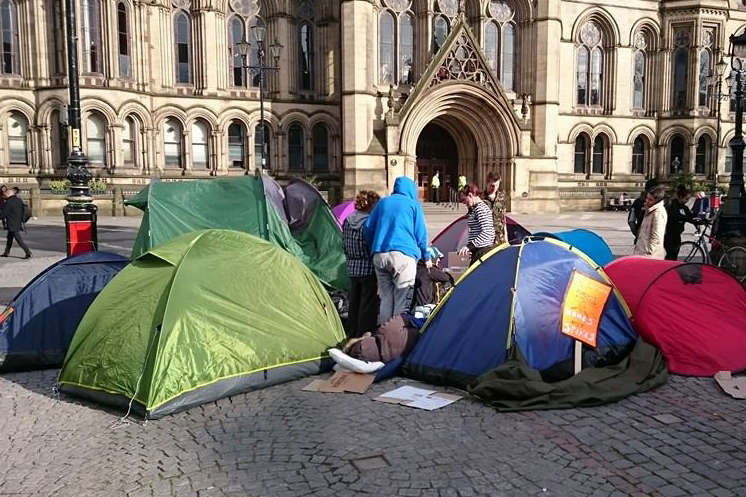 A PROTEST camp highlighting Manchester's homelessness problem faces eviction today if the town hall gets its way. Campaigners have been camped out at various sites in the city centre for more than two months, and the city council says the bill for the protest has topped £100,000.
Police have already made several attempts to disperse the protestors, but each time the camp simply reformed in another city centre venue. So the council has gone to court today (June 29) in a bid to achieve a citywide ban on the demonstration.
The council says the protestors have disrupted business and been responsible for anti-social behaviour, including bonfires, street drinking and intimidating members of the public.
According to the Manchester Evening News, there has been a surge in recent years in the number of homeless people in the city, and the number of people sleeping rough has increased six-fold since 2010, blamed on cuts to service provision.
The campaigners, who are known as Homeless Rights of Justice, say they want the city to "change the way (it) deals with the homeless."