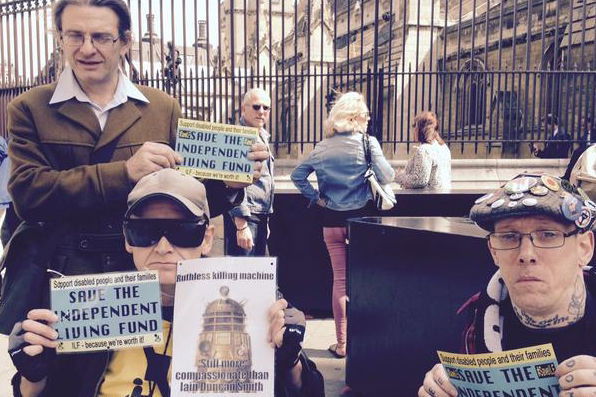 AROUND 30 campaigners from a disabled people's rights group attempted to storm Prime Minister's Questions in Westminster today in a protest against cuts to benefits. It took up to 40 police officers to hold back the members of Disabled People Against Cuts (DPAC) as David Cameron continued taking questions inside the chamber.
The protestors were all people who will lose their Independent Living Fund support next week, which pays for home care and helps people with disabilities to live independently.
One member of the group, Sally Booth, told Mail Online that the protest was organized by people who had been forced into a desperate situation with the axe due to fall on the benefit: "We want to get them to listen to us. We don't seem to be taken seriously. People I know are beside themselves with anxiety."
A police spokesperson said one person and their caregiver were ejected from the House of Commons but no arrests were made, while other "orderly protestors" were allowed to continue inside the Parliament lobby.