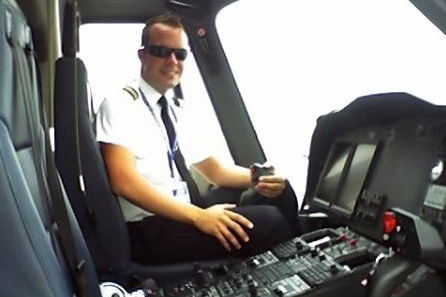 A YOUNG helicopter pilot hailing from Javea in the Marina Alta has shared his thoughts and experiences after serving with the United Nations Mission for Emergency Response, a UN mission to stem the advance of the Ebola epidemic based in Freetown, Sierra Leone.
Thirty-three-year-old Eusebio Miñana began his assignment in Sierra Leone in January. He is now at home on leave, due to return to work on July 4. He described to the Spanish press many of his experiences in Africa as both "extraordinary" and "horrific," his view from the air including dozens of villages quarantined in a desperate attempt to stop the path of an infection that presents a global threat.
Despite the gruelling nature of the work he carries out he approaches his work with cheerful enthusiasm and scrupulous professionalism. "I have always wanted to fly since childhood," he said. "To be able to combine that with helping others is very rewarding."
He continued: "Infections have fallen sharply but there remains much to do and helicopters are essential to transport samples and even patients across vast distances between health centres and stricken communities."
Miñana is enjoying his time at home but is already looking forward to getting back into the cockpit to resume his duties in the fight against Ebola.