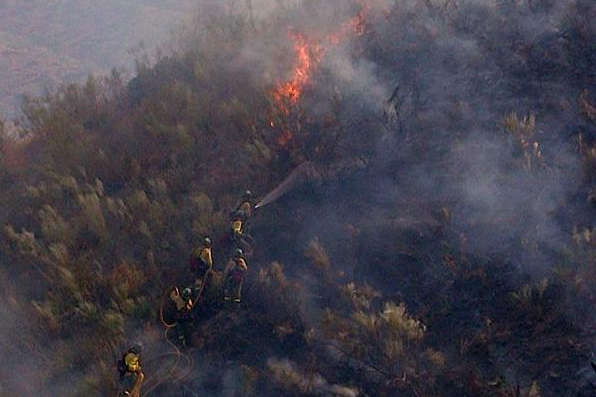 A FOREST fire is being fought in the Pizarra area of the Guadalhorce valley.
Infoca forest fire prevention and fighting services have had to send out the largest team needed so far this year in the area, with eight aircraft including a high-capacity helicopter and a Ministry of Environment amphibian plane on the scene, emergency services has reported.
The fire broke out at about 4pm today (June 23) and more than 50 firefighters from Infoca and Coin and Alhaurin fire brigades are on the scene along with at least one Red Cross ambulance.
Although the fire started in Cartama, almost in the same place another blaze was registered yesterday, but strong winds in the valley have blown it towards Pizarra.