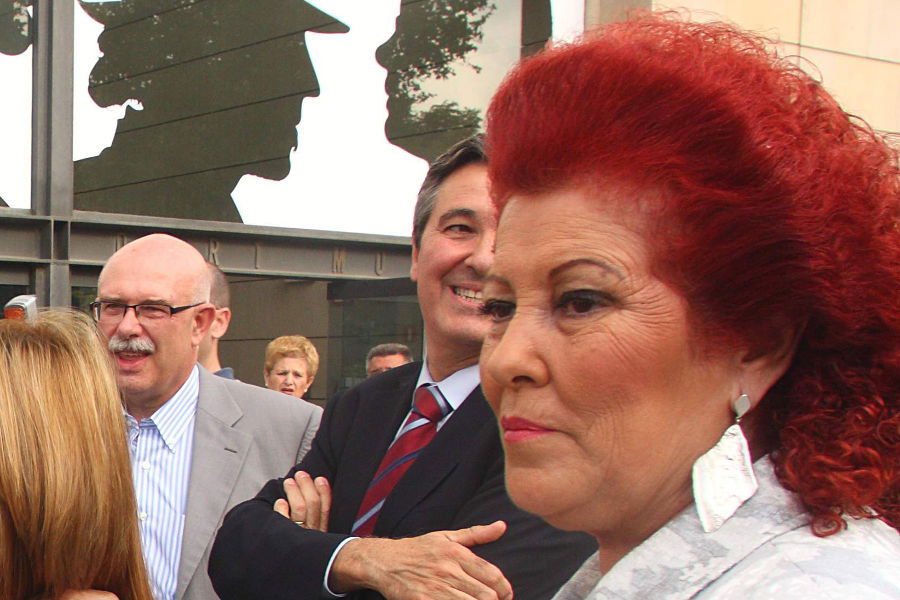 VALENCIA'S contemporary IVAN museum has been overpaying for artwork for years, according to an audit commissioned by the local government, which funds the museum. Former museum director Consuelo Ciscar, who was replaced last year, is alleged to have grossly mismanaged funds and have paid well over market value for acquisitions.
In addition, the audit shows other troubling irregularities: grossly inflated attendance figures, large payments to individuals for unclear purposes and lucrative contracts not subjected to public bidding, as is required by law.
The museum attendance numbers – which pushed the IVAM into sixth place in The Economist's list of most-visited world museums – were grossly misrepresented, auditors found. While reports show 1.16 million visitors for 2013, in reality fewer than 85,000 were in attendance. The same goes for previous years: in 2012 and 2011 attendance was reported at nearly 1.15 million and 1.1 million visitors, when there were really only 98,176 and 109,938 visitors, respectively.
One reason for the wildly exaggerated figures is that, under Ciscar, attendance was calculated by using rough estimates of sold and free tickets, by including attendance data for events such as concerts or performances and by the unorthodox practice of counting visitors to other museums with IVAM exhibits on display.
Likewise, discrepancies in law and practice were noted: a large contract was broken into smaller projects to circumvent legal requirements on public bidding, work was performed and paid with no existing contract and a personal aide was allowed travel expenses totalling nearly €40,000 without justifying documentation.
In an effort to assess the full damage, the Valencia government has hired an art expert to appraise the museum collection. Jaime Brihuega, an art history professor at Madrid's Complutense University, randomly appraised five works and found the purchase price and market value to be consistently overpriced, with payments between 45 and 1,500 per cent over appraisal value.
For instance, Julio Cuaresma's Della Bestia Triunphante was purchased for €32,400, but was appraised at only €2,000. Likewise, the museum paid €18,000 for a photograph called The Deluge, by Miao Xiaochun, whereas its estimated value was only €8,000. The museum also forked out over €128,400 for a piece by Natividad Navalón that was apparently worth only €75,000.
Under Ciscar, the IVAN also purchased a collection of 63 photographs totalling €440,280 from the artist Gao Ping, who was later arrested as an alleged high-level Chinese mafia member and is suspected to have laundered between €800 million and €1.2 billion over four years.
According to the IVAN, the findings of the audit could constitute criminal charges and they are pushing Valencia prosecutors to recover the mismanaged funds and hold someone accountable.