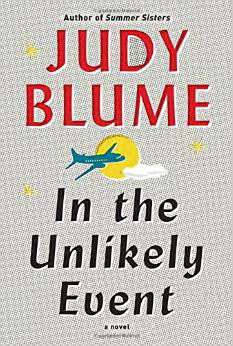 In the Unlikely Event
by Judy Blume
Judy Blume is an author that millions of women have grown up with, her young adult novels addressing the stresses and crises of being a teenage girl, such as Are You There God, It's Me, Margaret, having become classics. Her newly released novel is aimed at adults and follows three generations of characters, as they search for ways to cope with events that change their lives utterly.
Miri Ammerman goes back to her hometown in New Jersey for a memorial event to mark a series of aircraft disasters that occurred when she was a 15- year-old in the 1950s, when technology was exciting and terrifying at the same time, and young love played out against a backdrop of the threat of nuclear war.