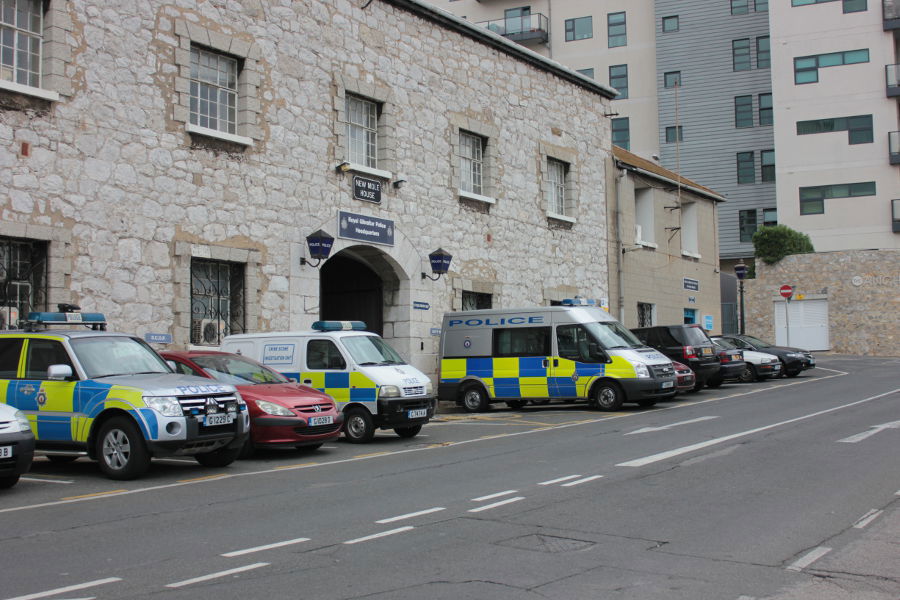 A HIGH-SPEED launch and car chase in the early hours of Monday morning ended up with two police officers requiring hospital treatment, and a lot of damage.
The events began when a Royal Gibraltar Police (RGP) marine patrol boat was pursuing a launch suspected of being involved in drug smuggling. At around 4.30am they were joined and assisted by a police patrol car offering land support, which soon gave chase to a Gibraltarian Mercedes E-class after it fled the area at speed.
Five officers in a patrol car, Transit van and on a motorcycle, were involved in the chase for more than an hour, which saw the Mercedes being driven very dangerously through the streets. According to reports from the Gibraltar Broadcasting Company (GBC), at one point, the police tried to cut him off on Queensway, but the fugitive reportedly drove the Mercedes onto the pavement and sped off.
The 29-year-old Spanish national's fight for freedom came to an abrupt end after crashing into a wall in Europa Road, and he was tackled by a young RGP officer as he tried to escape on foot.
Two officers sustained injuries in the course of the arrest, as one fell off of his motorcycle, breaking his leg and dislocating his shoulder, while the other was hit by the empty police patrol car whose handbrake had failed causing it to roll down the hill and hit him as he getting out of the police Transit.
Although no drugs were found in the Mercedes, the arrested man is likely to face several charges.