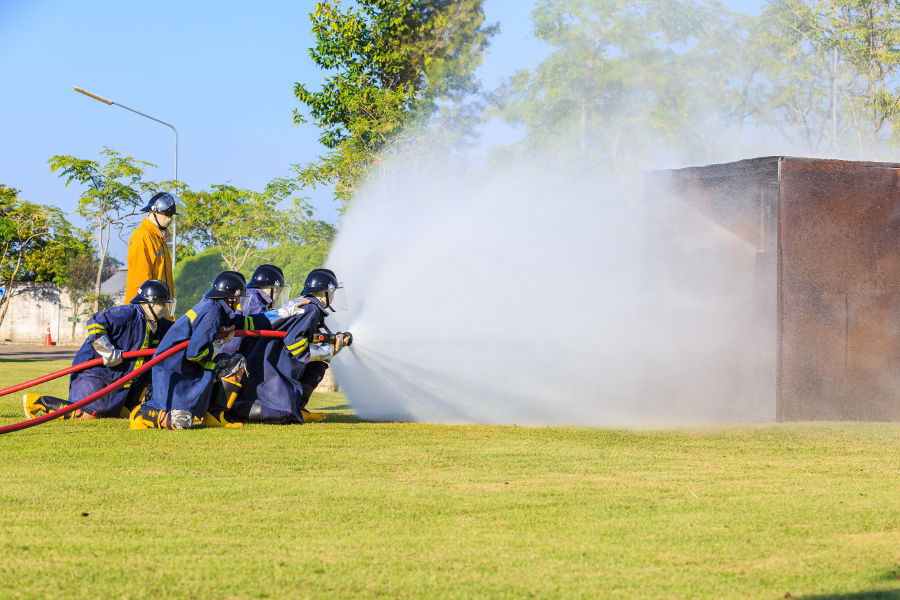 FIREFIGHTERS from Malaga will be in Namur, Belgium this weekend, trying to prove they are the best team to rescue victims from dangerous situations at a competition called Grimpday.
The team, made up of four Malaga City firemen, one from Mijas, one from Malaga Provincial Fire Brigade and a former member of the Andalucian Rescue and Emergencies Group, will be competing against another 30 teams made up of firefighters, Civil Protection members, soldiers or police officers.
Led by coordinator Miguel Rey, the team has been preparing for the Grimpday competition for months. Three of the team members competed last year, and came 21st out of a total of 42 teams.
Rey said that just being chosen to compete is an achievement in itself, and the team is hoping to equal or even improve on last year's result.
"We're really looking forward to competing. The hard work put in beforehand is for the benefit of citizens we work to protect at home, and we can use tricks we pick up from other teams on the day to improve our daily work," Rey said.
Grimpday evaluates technical preparation, procedures followed, how well done the rescue is, the leader's skills and the safety of both the victim and the rescuers.