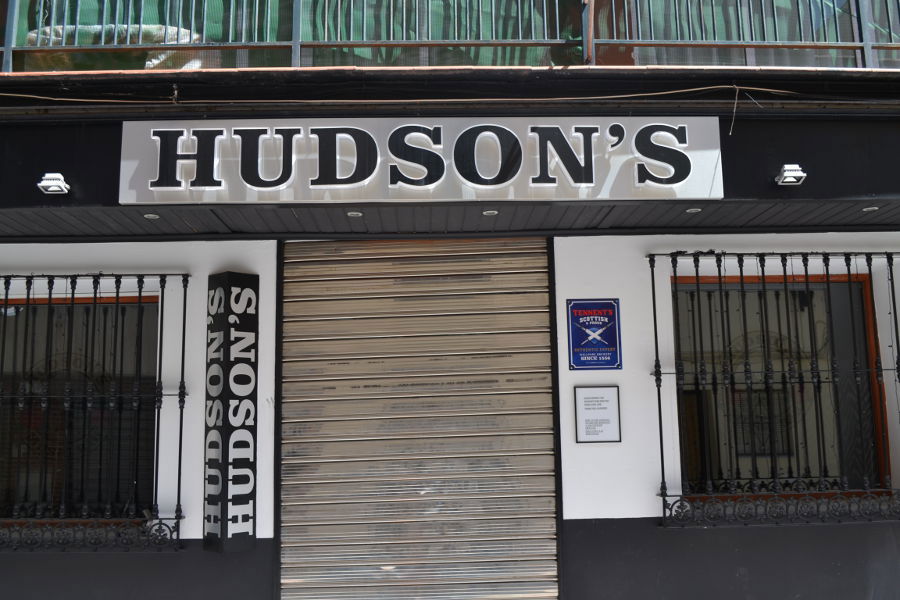 Music lovers must check out Hudson's bar which is in what is commonly known as 'Fish Alley' in Fuengirola.
Michelle and Alan welcome you into their lively venue to come and join in the fun and have a ball. This bar is for all the night owls about town as it is open until 5.00am in the morning. On a Friday night you can hear the voice of Paul Bear who will host the Karaoke so if you like the mike, then come along and strut your stuff! Saturday night is a great party night where you can see Mita I Mita perform, which is a popular group on the coast, a must see. This is also the home of good beers and lagers as Hudson's serve authentic Tennent's Export so you won't go thirsty during the party.
Hudson's bar is just round the corner from Moochers Restaurant not far from the Paseo Maritimo. So be a night owl and join in the fun.