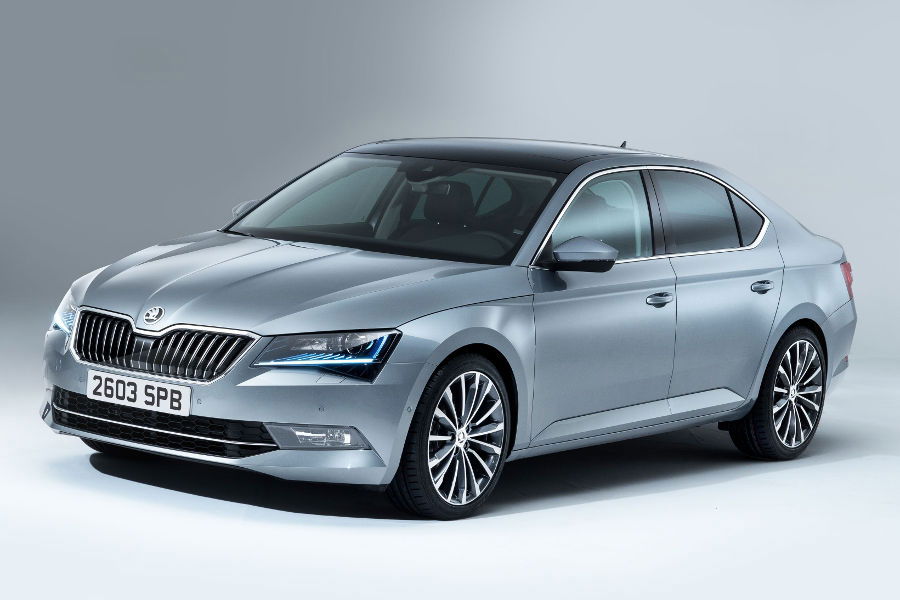 FROM its birth as a tractor manufacturer, Skoda dragged itself out of its communist era background and days of 'Granny's rear-engined death-trap' jokes, to become a reasonable family run-around in the early 90s. But with the introduction of the Octavia in 96, the company bounded into success.
The Fabia helped to establish it in the small car market and as a fun 'alternative', followed swiftly by the Roomster, and Yeti, proving that they had made it as a world- class car manufacturer.
Some 19 years on, the familiar Octavia has welded itself into the motoring dictionary alongside its contemporaries. Even so, a test drive of the new third generation of the Superb, and the lower-powered 220PS model, in 'Laurin & Klement' trim proved the car's abilities. Here is a superb piece of engineering, (pun intended). It has clever touches such as a boot that will open if you wave your foot under the bumper, and dimples in the cup holder that will help you to open a bottle of mineral water single-handed. Superbs can also be specified with an Audi Quattro-style 4×4 transmission and a slick direct-shift gearbox.
On the plan PIVE a 1.6 TDI 105hp version can be had for as little as €19,150, providing you have a 10-year-old car to part exchange. The list price is more than €25,000.
With regard to the magnificent new Octavia, you can spend up to €35,000 on one of these big five-door hatches, more for the popular and cavernous estate, which arrives later in the year, and no one should laugh at you for doing so.