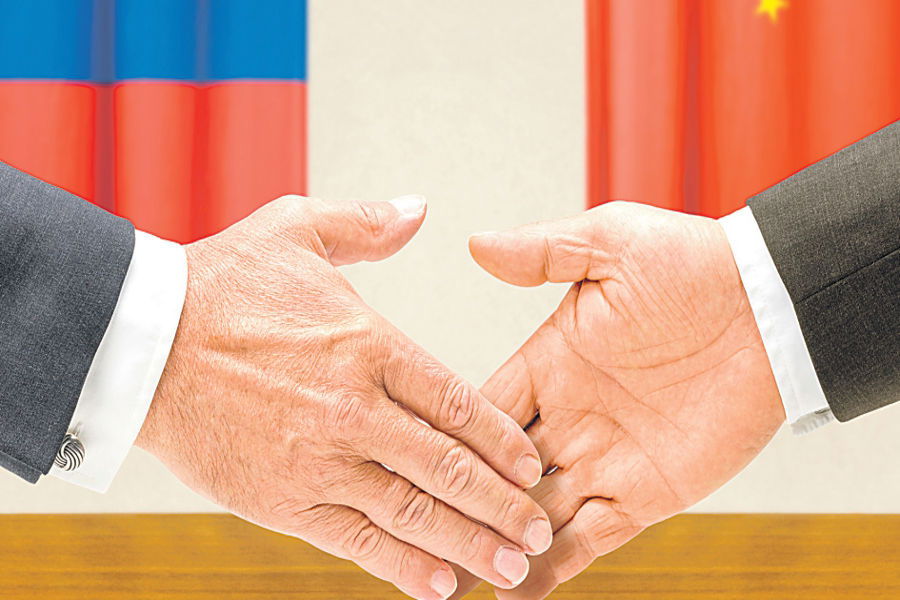 THE European Union flounders and founders as a result of its anti-Russian stance.
Distracted, few seem to give a thought as to what happens if the US is bested in its battle to remain top dog in world markets.
European Union Foreign and Defence policies are as joined with Washington DC as are Siamese twins. As if such vulnerability isn't enough there is a growing likelihood of America's economy going into tailspin.
When I first prophesied the dollar's collapse there were guffaws. Only the short-sighted are laughing now. Many insiders no longer debate whether this will happen or not. The topic has moved on to when it will happen and what the consequences will be. The US trade deficit in March exploded. Against expectations there was a teeth-grinding $41.7bn deficit; the worst result since 2008.
Russia, forging alliance with China, knowing the tables are turning in its favour, accumulates gold, peacefully expands its economy, forms staggering trade alliances, whilst watching how the US gets out of this one. EU sanctions pushed Russia into China's arms. Idiots.
Mainstream media, quick to gloat when the rouble sinks, is quiet now it has bounced back. Russia has the economic cushion, the gold reserves, its BRICS trade base, the self sufficiency to come out tops. Russia's $600bn debt is 33 times smaller than that of the US and 23 times smaller than the EU.
Americans are out of money. Its cities are in a state of social disintegration.
Today, we are fast approaching the uncomfortable consequences of Western economies. This is where the peoples of the European Union's 28 nations awaken to the fact the United States is the European Union. EU banks are so enmeshed with Wall Street their survival in such a scenario is highly unlikely.
Should the US dollar collapse these nations will discover they are orphans. Their economies in tatters and trade with Russia dismantled. Defenceless and without a coherent foreign policy, the European Bloc will splinter fast.
There is already a breaking of ranks. Iceland has disconnected and has an independent banking system. Finland has Option B ready in the event of the Euro collapse.
Nations like Greece, Bulgaria, Hungary, the Czech Republic and others are already giving the finger to Brussels and cutting deals with Russia. Spain looks to Latin America for survival. Expect an 'every man to himself' scramble to reach the reception desk at the Russian orphanage. Pragmatism suggests they have little choice.