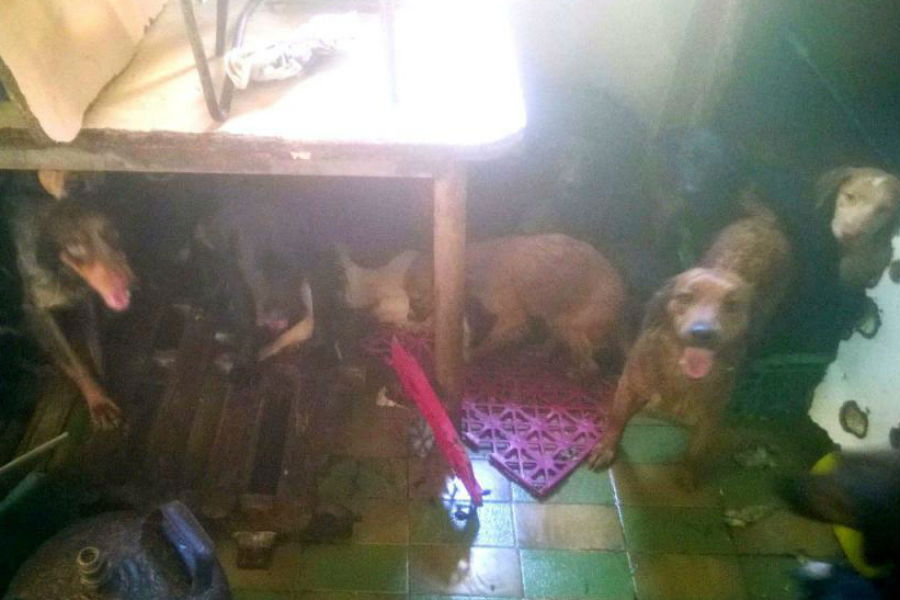 LOCAL POLICE in Palma have rescued a total of 52 dogs that were living in dirt in a property of the Camp Redo district.
The dogs, locked inside a 15-square-metre room, were handed over to the animal shelter in Son Reus, according to the information released by the town council.
Local Police started investigating following several reports made by neighbours who complained about dirt, noise and bad smells.
The owner of the property ignored several requests from the police by telephone and in writing to carry out an inspection, so authorities were forced to ask for an injunction.
"Once they confirmed the existence of more than 50 dogs of all ages and breeds, in a very small space, and as the owner did not have any health documents for the animals or a permit to keep them in the facilities, Local Police took the decision to remove them," said the council in a statement.
The animals will stay in the centre for a period of eight days to receive medical treatment and will be put up for adoption after that.