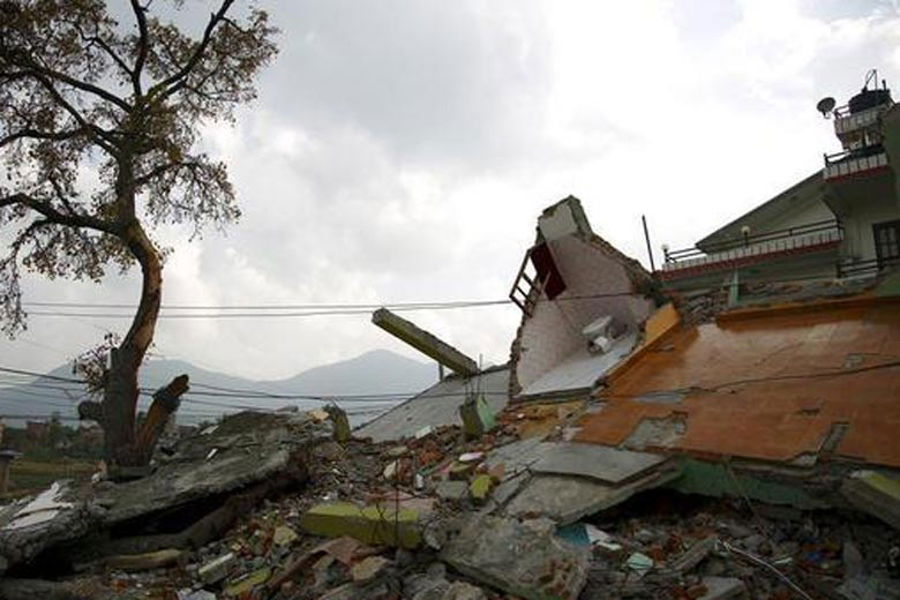 FOR the second time in a under a month, an earthquake with a magnitude in excess of seven has struck the decimated country of Nepal.
The US Geological Survey (USGS) said that Tuesday's quake measured 7.3 on the Richter Scale, while the Nepalese government is reporting at least 59 people have been killed and more than 1,129 injured.
The latest earthquake hit near the town of Namche Bazaar, close to Mount Everest. Rescue helicopters have been sent to the districts north-east of the capital, which are believed to be the most affected.
The quake is said to have had an epicentre 18 kilometres southeast of Kodari, near the base camp for Mount Everest. A series of aftershocks, including one with a 6.3 magnitude, later hit in the same area, according to the USGS.
At least 19 buildings have been reported as destroyed in the area and tremors were felt as far afield as Northern India. The national disaster management authority in India said 17 people had died there also.