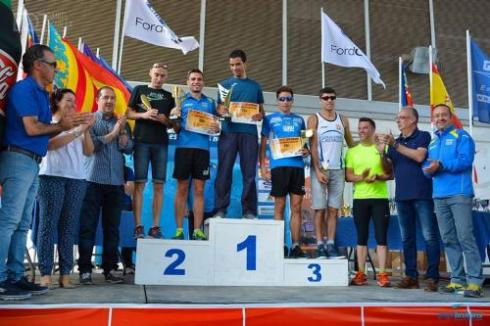 AROUND 400 participants, including runners and walkers, completed the 2015 Climb to the Cross in Benidorm on May 3 as temperatures topped 30 degrees on one of the warmest Sundays this year.
The challenge was to cover a 10km route that began at the Plaza de SS M Reyes de España in the town and ended at the cross at the top of Serra Gelada.
The results
The men's category contender Ahmed El Jadder took the top spot on the podium with a time of 36:33, Benidorm's Ruben Caballero second with a time of 38:13 and Juanan Fernandez third with 38:56.
The ladies' winner was Gemma Ann Selby who finished at 51:26 followed by Susana Toloza with 54:33 and Maria Carmen Perez Guillen with 55:43.
An awards ceremony was attended by Mayor Agustin Navarro and Councillors Ruben Martinez, Miguel Llorca and Lourdes Garcia Caselles.