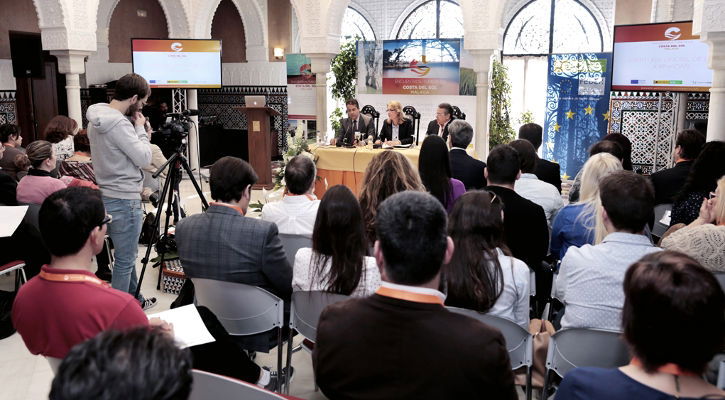 BRITISH vice-consul Rosslyn Crotty attended a business meet at Bil-Bil Castle in Benalmadena attended by almost 100 local tourism business representatives.
Part of Malaga Provincial Council and the Ministry of Industry, Energy and Tourism's Costa del Sol Tourism Meet project, the day brought members of the Costa del Sol tourism industry together to swap tips and receive information on the UK market, one of the most important for the coast.
Provincial Tourism delegate Carlos Conde explained during the meeting that 24.5 per cent of international visitors to Andalucia over the first three months of this year had come from the UK and Malaga-Costa del Sol Airport had received 325,000 British passengers in the same period, proving they made up an important part of tourism to the area.