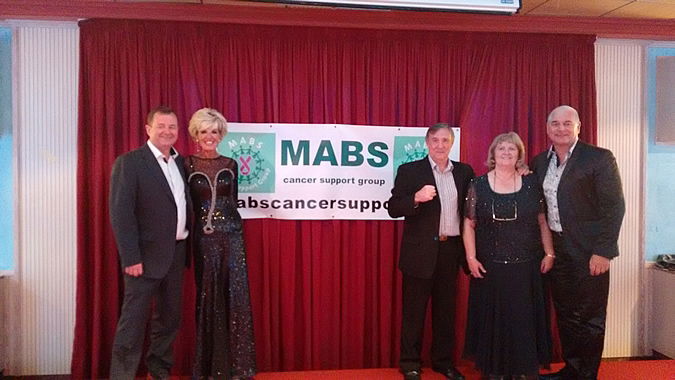 ORGANISERS of the MABS Spring Ball smashed their target when they raised €5,000 for the cancer support charity.
That was double the €2,500 organisers had hoped to collect from the stylish event.
Organiser Sue Reula, director of MABS South, said: "We are constantly amazed by the support and generosity of the community and local businesses. We decided that a Spring Ball was a good way to combine fundraising with a dash of style."
The night included a plush meal, top entertainment and then a fantastic auction for some top lots, organised by Vince Heckman of Thermo Casa, was held. They included a pair of boxing legend Thomas 'The Hit Man' Hearns' autographed shorts.
British former world champ John H Stracey took to the stage to join in the fun, as did Euro Weekly News' Managing Director Michel Euesden. She said: "MABS is a wonderful charity achieving so much for those affected by cancer."
The first of the night's musical treats were Il Divo as they performed their classic operatic repertoire, finishing with a rousing rendition of Nessun Dorma from Turandot earning them rousing applause. They were followed on stage by Charlyne with her selection of Carpenters' songs hitting the right note.
As the main course was being served, MABS's Maria Killer and Sheila Fearon finished selling raffle tickets for a table laden with gifts from a lengthy list of sponsors: an LCD TV from Euro Weekly News, a phone from Telitec and so many more. Sheila said: "We cannot thank the sponsors enough."
Sue Reula made a visual presentation of a brief history of MABS and the vital work the charity performs in the community, also explaining how their essential van was bought with funds raised and why more funding is needed for its maintenance and the upkeep of MABS hospice, which was opened last year.
Sue said, "Every penny we raise goes to those who need it," prompting an emotional standing ovation.
Michel Euesden took to the stage to say: "Cancer can affect anyone, it does not discriminate, it just destroys people, their families and their friends. With your support we will continue to fight the battle and we will win. It is a basic human right that everyone should be able to spend their last days with dignity and pride."
John H Stracey, former World Welterweight Champion, was the master of ceremonies for an astounding array of sporting memorabilia, with all the lots inspiring hands in the air bidding for such items as a signed Lionel Messi shirt, a signed Barcelona pennant, a number of items from television celebrities and of course cherished boxing gloves, framed programmes and pictures.
Next up were Michel and Steve Euesden who, with the help of Sue Reula, drew the lucky winners of the raffle. There were many delighted shouts as tickets were examined and prizes collected – a hot air balloon ride, boat trips, restaurant meals for two and even a free tattoo!
Steven Euesden picked the lucky ticket and a very happy Patricia Price collected the 32" LCD TV donated by EWN.
Sue Reula took to the stage for the last time announcing that the target sum of €5,000 had not only been achieved but bettered thanks to so many generous gestures, such as the final and target-busting 'top up' donation from Vince Heckman. 
The evening was brought to a close by the discotastic group Timeless. Their renditions of popular disco classics had everyone on their feet with their hands in the air.
It was definitely a 'night to remember'.
MABS Cancer Support Group constantly needs volunteers, support and donations.
Contacts: Elaine (Costa Blanca North) 699 152 167; Sue (Costa Blanca South) 664 266 991 or Pat (evenings only) 606 117 79