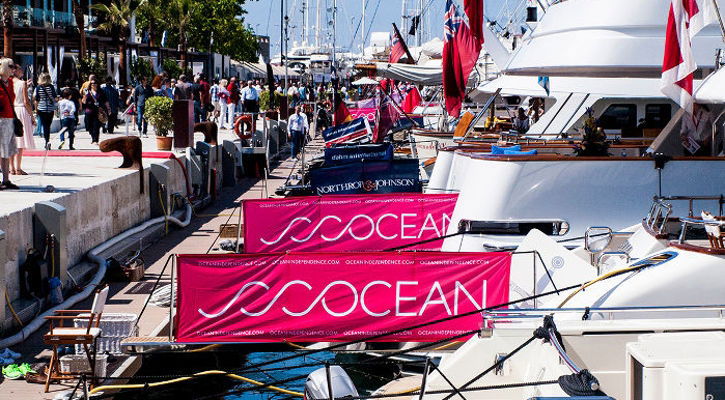 THE highlight of the year for the Balearic Islands and the web-footed maritime fraternity will be the 31st Palma Boat Show and Palma Superyacht Show.
From April 30 until May 4, Mallorca will host a plethora of yachts, boats, marine displays, partying, presentations, cocktail hours, and everything needed for messing about on the water.
Now in its 31st year The Boat Show returns to Palma this spring for more displays of fancy yachts and all things nautical. Held in Palma's harbour at La Llonja, the spectacular setting in front of the cathedral adds glitz and glamour to this prestigious show, and promises more eye-candy this year than ever before.
But not only that, it's 'buy one get one free' time, as the Palma Superyacht Show will be running in conjunction.
The Palma Superyacht Show will offer a quality selection of yachts of more than 24 metres for sale and charter, and is an important event in the yachting calendar. Perfectly timed before the summer season and taking in the May Day public holiday, means that international visitors can enjoy a long weekend in sunny Palma, Mallorca, as well as seeing a stunning selection of yachts.
Running concurrently with the Boat Show and in the heart of the city, the show attracted more than 36,000 visitors in 2014, when more than 56 luxury vessels were available. Of those, 50 per cent were sailing yachts making it a perfect balance to suit all preferences.
Both shows, held in the Port of Palma, will be home to the biggest and best infrastructure, industrial and specialist technical service networks in the whole of the Mediterranean. And they make the venue the most dynamic and competitive nautical tourism destination in Europe.
A strong maritime atmosphere with a perfect combination of commercial and public demand make the Palma Boat Show an absolute must, if only for the opportunity to practice your sailing skills.
Laying out their services and offering advice will be hundreds of exhibitors from more than 20 countries. Companies and organisations taking part include MYBA The Worldwide Yachting Association, Baltic Yachts Mallorca, ETY, Huisfit (by Royal Huisman), Ocean Independence, One Sails, Sunseeker Mallorca, and many others.