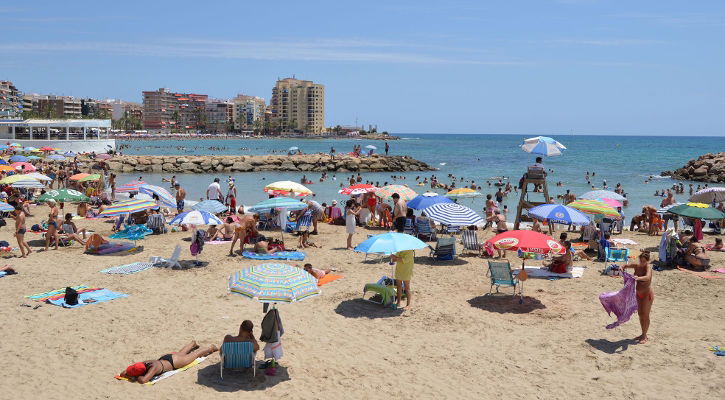 THE tourism industry predicts a historic year for the Costa Blanca following an "acceptable" winter and a "spectacular" Easter. Tourism employer Exceltur is convinced that 2015 will be the "year of recovery."
According to Exceltur, six out of ten entrepreneurs believe this has been a positive year, evidenced by the nearly 70,000 jobs created in Spain's tourism sector in the first quarter – around 3,500 of these were in the Costa Blanca.
Declining popularity in Egypt, Greece and Tunisia has also led to more tourists returning to Spain and the Costa Blanca with a forecast for 2015 of 3.5 per cent.
The beginning of the year has also confirmed the strength of the UK market and a strong increase in French tourism, although there was a decline in visitors from Russia, Scandinavia and Germany.
Tourists arriving via Alicante-Elche airport have already set a record with more than 669,000 passengers in March – 4.4 per cent more than in 2014, the highest number recorded in any March since the airport opened.
The first quarter of the year saw a total of 1,671,423 passengers, almost 5 per cent more than last year, thanks to loyal British tourism and the slow but steady recovery of domestic traffic.