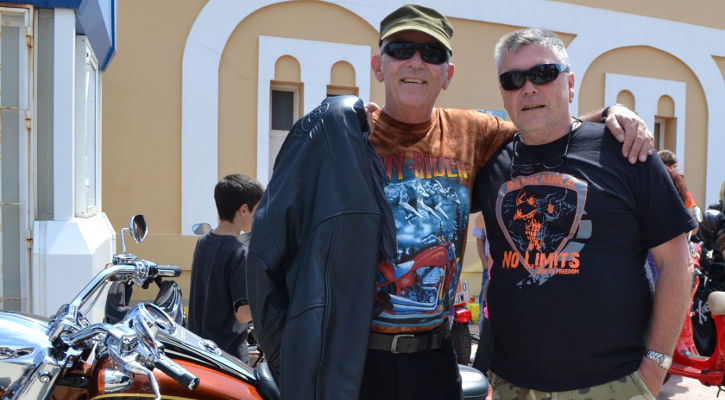 LAST Friday and Saturday some real mean machines took to the streets of Fuengirola.
Heads turned to see the fantastic display of Harley Davidson and other bikes proudly parade. This extravaganza is always a crowd-puller and the Euro Weekly News was there to sneak a snap of the most beautiful machines. Many had travelled from afar with their owners decked out in jackets emblazoned with the insignia of their 'chapters'.
Many of the bikes paraded along the streets calling at various rest points on the Paseo Maritimo and met afterwards to line up outside the Hotel Las Palmeras.
The second route on Saturday began leaving from Fuengirola port at 11am, forming a procession past Terraza Bar Latino, Parque Flaval and later returning to the port at 1.30pm
The port was alive with music with additional bars set up in the square and stalls selling biker goods. The atmosphere was electric as these guys really know how to put on a show.
The crowds were eager to photograph these magnificent machines and the riders were only too glad to stand and pose with their bikes.
To many, events like these bring an atmosphere of comradeship, maybe because it is a gathering of likeminded people with a passion for bikes that they just want to share with others. There were chapters from Malaga, Alicante, Norway, Germany, and others that congregated together to discuss their bikes and experiences.
The beers flowed smoothly as the day was one of those where the heat was on and those clad in leathers needed to quench their thirst. The afternoon turned into evening when there were live performances on stage by Javi Morena, Concierto Kridens (Creadance Clearwater Revival tribute), and an AC/DC tribute. The port was rocking until late, and like always a bit of heavy rock goes down a treat with bikers.