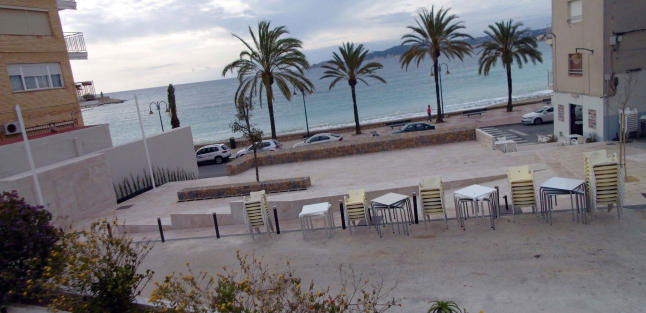 JAVEA residents are demanding some landscaping for a new plaza created on a vacant lot left by the demolition of the old police barracks.
"It could be a lovely spot," said one of the residents who had put his name to a petition to have the square properly developed: "the location is wonderful, with a front line view of the pebbled beach.  It is impossible to sit there though as there is no shade – just an empty, bleak, concrete space.  And it won't be long before it is being abused by vandals and taken over by skateboarders."
The residents are calling for a lawn to be laid in the area named 'Plaza de Maruja Comare Varó', with benches, pergolas for shade, lighting and perhaps an attractive fountain or statue.