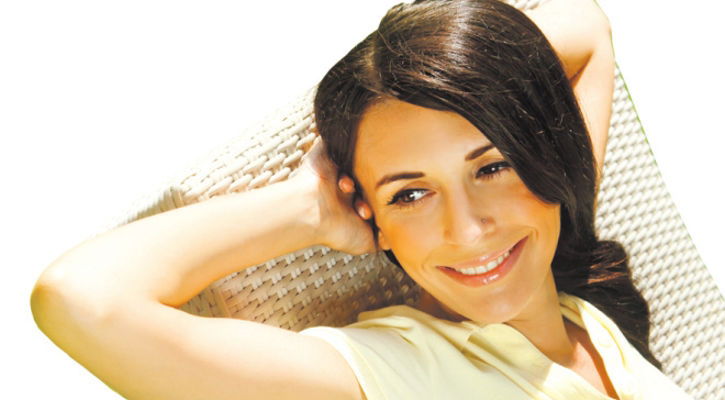 A WEEK of rain has provided the chance to clear accumulated cuttings and notes from the desk.
So while the plants have been enjoying an end of March drunken orgy imbibing cool fresh rain I have rediscovered the following snippets of information that could be of interest to readers.
  1. The proposed EU seed regulation that was to restrict the free or charged exchange of non-officially registered flower fruit and vegetable seeds has been withdrawn after negative responses by gardening and organic gardening organisations.
One of the things it would have done is to make it difficult to obtain heritage seeds that had never been seriously commercialised by the agricultural and horticultural industries.
But we now need to wait to see what modified legislation is proposed.
  2. Ensure that you have sheltered places for enjoying the winter sun as it has been recently determined that many persons are seriously undernourished in Vitamin D, in fact by up to 90 per cent if following currently the widely recommended daily amounts, RDA.
The magazine WDDTY suggests that regular short sunbathes without suntan lotion appear to be the best way of regularly topping up Vitamin D reserves.
  3. A recent press statement suggested that since some sectors of the agricultural industry in Spain make a profit EU grant aided support to Spain will be reduced.
This could lead to a further contraction in the availability of a diversity of healthy freshly harvested ecologically produced vegetables and herbs to the general public.
So the message continues to be grow your own.
Nothing has really changed since we were stimulated to write the two best selling books 'Growing healthy fruit in Spain' and 'Growing healthy vegetables in Spain' some 15 years ago.
  4. A recent report 'Organic versus non-organic' sponsored by the Soil Association, one of the most important licensing organisations for organic agriculture, concludes that organically grown produce contains a greater percentage of beneficial antioxidants and lower levels of undesirable cadmium (an undesirable heavy metal) and pesticide residues and are therefore of a higher nutritional value.
So again, if you are concerned about the way your food is grown, processed, transported, stored and displayed for sale consider growing some of your own alone or in cooperation with neighbours or other members of the family, as used to happen widely in Spain.
Due to the absence of organic produce in local wholesale markets our local green grocer has started to grow organic vegetables for sale in his store and for his brother's Michelin Star restaurants.
Interestingly Raymond Blanc who grows several acres of vegetables and herbs for the kitchen of his renowned and extremely expensive Belmond Le Manoir aux Quatre Saisons Restaurant in Oxfordshire is a vice president of the Garden Organic organisation (originally the HDRA organisation).
I hope that some of this up-to-date information is of interest and use to you.
Also that your garden is both colourful and productive for what I hope is a sunny Easter.
© Dick Handscombe www.gardenspain.com