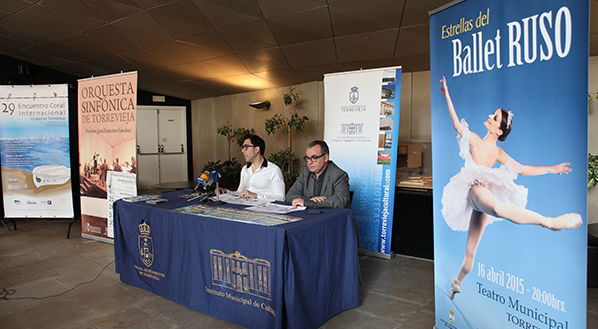 TORREVIEJA has released the Spring cultural programme showing what is on offer throughout April, May and June.
Councillor for Culture, Luis Maria Pizana, was accompanied by the coordinator of Culture, Manuel Esteban Moreno, as they presented the programme which has a total of 224 acts and an overall budget of €58,000.
Among the scheduled activities in Torrevieja for the public there are 65 concerts, 18 workshops of various kinds, 17 plays, ballet performances, exhibitions, acts for children and film screenings.
The Spring cultural programme was launched at the weekend when Spanish girl band Sweet California performed at the Eras de la Sal.
Other highlights include the national premier of 'Stars of Russian Ballet' at the Municipal Theatre on April 16 and the annual traditional May Fair from May 6-10.
On May 3, the Municipal Theatre hosts a tribute to Eric Clapton, and on May 16 there will be a Dire Straits tribute.
Fifteen thousand copies of the agenda have been printed, pick up the full guide from the Tourist Information Office.