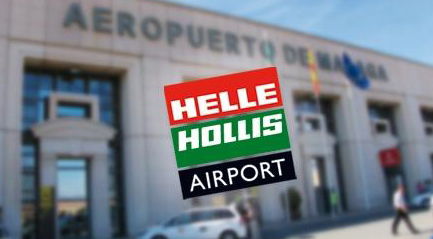 APRIL 1 has always been the day you tread tenderly around anything you hear. And this year proved no different for the staff of Helle Hollis Car Rental in Malaga.
For many years, the Danish company has been the Scandinavian epitome of a straight-laced and pragmatic business. So when the story broke across the Danish and Spanish media this morning that the company headed a consortium of local businesses that had been given the government's go-ahead to take over the running of Malaga Airport, it took a while for the penny to drop.
In an elaborate and perfectly planned joke, the Danish newspaper spanienidag.es put out the story, saying that government minister Ana Pastor had previously conducted a meeting with local businesses in Madrid with a view to taking over Aena's responsibilities.
Pictures of her at a conference made it all the more credible, as the article went on to explain in depth how Hans Hugo, the MD of Helle Hollis, had been made chairman of the new consortium.
It wasn't until readers got to the bottom of the page that they realised it was an April fool, and even then it took a while.
Do you have a better April fool story? Tell us about it.