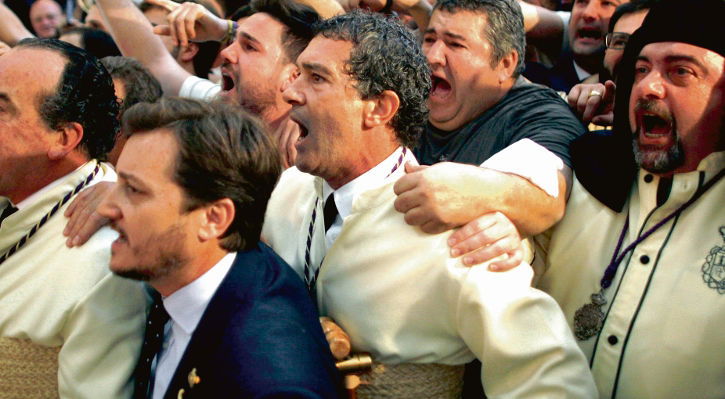 MALAGA-BORN Antonio Banderas has made his annual pilgrimage back home to Malaga to spend Easter with his family.
He has been spotted taking part in Malaga's Easter events; he is pictured here taking part as a penitent with the Lagrimas and Favores Brotherhood in a Palm Sunday procession.
His new girlfriend Nicole Kimple is accompanying him on the visit.
Antonio, who split from his wife of 18 years Melanie Griffith last June, has been gradually introducing Nicole into his life over the last six months, and Saturday saw another step forward when they both attended the lighting of the candles ceremony in the Parish of San Juan. Banderas later joined his brother Francisco Javier to take part in the processions.
Kimple, a 34-year-old Dutch investment banker and Public Relations expert, also joined her boyfriend for their first public engagement at the Tears and Favours Foundation Gala last Friday.