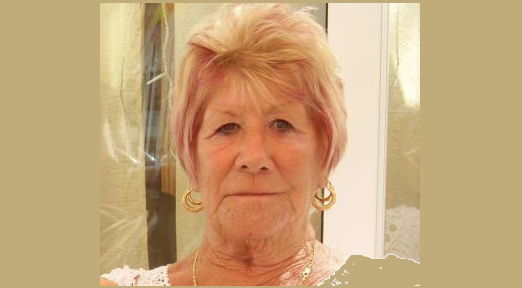 By Gemma Quinn
THE heartbroken daughter of Rosemary 'Rosie' Broadwell has spoken of her gratitude to the Guardia Civil and British Consulate team for their help and assistance in searching for her mother who went missing in September last year.
Cheryl Webster told the Euro Weekly News: "I was beginning to think we would never find mum, but they never gave up."
Cheryl had launched appeals on social media for help and information as to her mother's whereabouts after she went missing six months ago.
Rosie's 75-year-old partner, who initially reported her missing and said she had gone to the bank in Quesada and never returned, has now been arrested. He reportedly confessed to killing Rosie by hitting her. He told officers where her body was hidden in Algorfa and has now been sent to prison on remand.
Cheryl is yet to make funeral arrangements but will hold a service locally as Rosie was much loved in the area. She said: "I also know her final wish was to return to the UK to be with her late husband Brian, my stepdad."