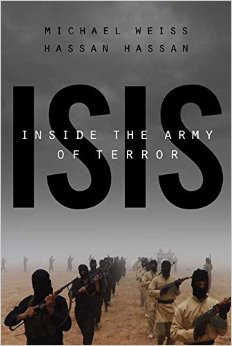 ISIS: Inside the Army of Terror
By Michael Weiss and Hassan Hassan
US journalist Weiss and Syrian analyst Hassan explain how the violent terror group ISIS evolved from a small Iraqi insurgent group into a jihadi army of international volunteers who have conquered territory equal to the size of the UK. The key figures of the group are profiled -from their elusive leader Abu Bakr al-Baghdadi to the former Saddam Hussein Baathists in their ranks – and also examined is where their financing comes from and how they have attracted such large support. ISIS's goal to create a new Muslim caliphate that observes the strict rules of Sharia law, the authors reveal, is being helped by political and military manoeuvring by the US, Iran, Iraq and Syria.