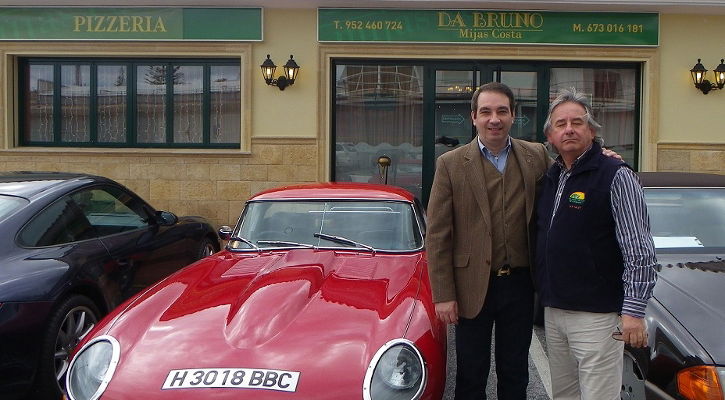 THE Classic Cars Club of Andalucia held a show at Da Bruno Mijas Costa on Saturday, February 7, with 40 cars on display.
The club's monthly meet-up attracted many fans from across the Costa del Sol to drool over the four-wheeled jewels parked outside the restaurant.
Now proudly gathering 600 members who bring their classic vehicles, including Mercedes, MGs, Jaguars, Morgans and Bentleys, along to meets and events, the club was formed in 2008 by a group of motor enthusiasts and has been organising get-togethers since the end of 2009.
Da Bruno Mijas Costa owner, Giancarlo Paparusso, said it had been a pleasure to host the club's meet-up and show.