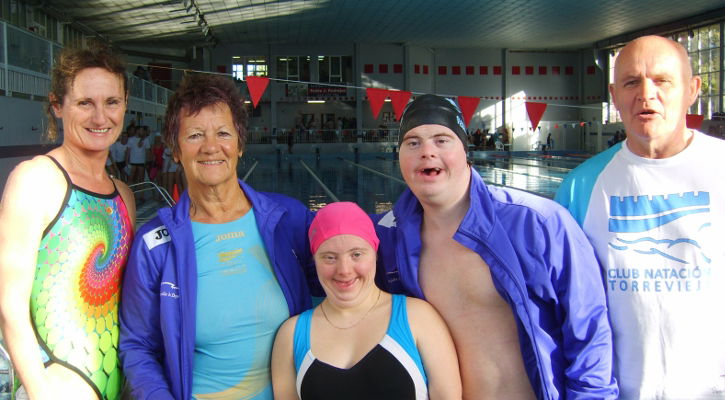 A TEAM of six from Torrevieja Swimming Club took part in the '2nd Masters Timed Control' contest in Alicante, which brought together 153 masters from 22 clubs across the region.
Held at the 50-metre pool in Elche, each master was allowed two individual races plus a relay, and Torrevieja got off to good start with Adam Stewart's 400-metre Freestyle. It wasn't a personal best but a good performance before going on to race the 1500-metre Freestyle, while sister Lucy swam the 50-metre Breaststroke event.
In the 65-69 age group, Paul Matthews was pleased with his 50-metre Backstroke and 100-metre Freestyle, placing first in his category. Meanwhile Rafael Bordes Alonso had a good swim in the 50-metre Breaststroke and also in the 4 x 50-metre Medley Relay.
Beth Altabas set a new personal best in her 200-metre and 1500-metre Freestyle events. She beat her European Championships time with a swim of 3:27:42 in the 200-metres and 28:17:75 in the 1500-metres.
Colleague Vicki Connolly also set a new best in the 50-metre Breaststroke and first place in the 45-49 age group, as well as first place in her 1500-metre Freestyle.
Both women are now hoping to continue the good results at the first Spanish Long Distance National Championships (three kilometres) in Barcelona.
The Torrevieja swimmers came in first place in the 4 x 50-metre Medley Relay, with Rafa swimming the first leg followed by Vicki, Beth and Paul.