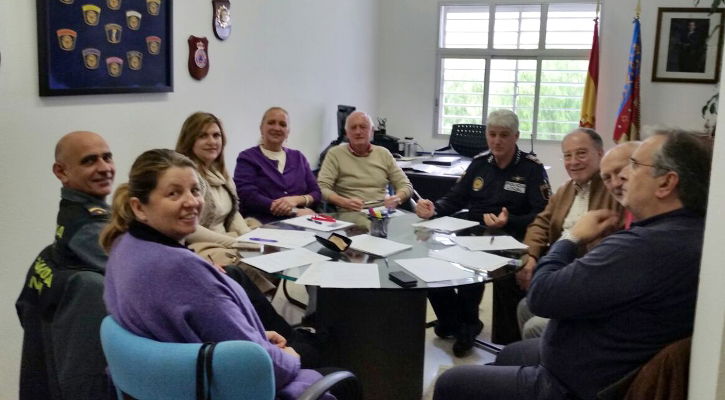 ALTEA'S Guardia Civil, Local Police, neighbourhood councillors and Vecinos Cooperando recently held one of their periodic meetings.
The neighbourhood watch association and the local authorities discussed incidents and problems in the Sierra Altea I, Sierra Altea Gold and El Paradiso urbanisations.
"We run through what has cropped up regarding public safety," said Councillor Yolanda Gallardo. Like Councillor Marga Riera, who also attended the meeting, Gallardo attends to residents' complaints and suggestions in an Altea assigned area. 
"If necessary we establish public safety protocols for future use," Gallardo added.
It was agreed during the latest meeting that housebreaking and theft diminished last year, a tendency going back to 2012. The councillor also drew attention to the close communication in several languages between the Local Police, Guardia Civil and Vecinos Cooperando. 
The association would welcome new members, whether from urbanisations or rural districts, Gallardo said: "This is a very active organisation, an initiative launched by the residents themselves that is getting very good results."