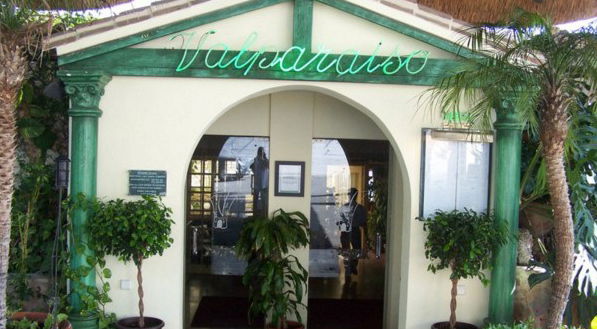 VALPARAISO, owned and operated by an Italian family from Naples, has been famous on the coast for the last 30 years and is popular with local residents and international stars alike and their annual Italian Gastronomic Week is a truly authentic affair.
The colonial style parlour allowed us the opportunity to relax before entering the main restaurant and we were also intrigued to find a large display of all of the elements of a traditional Italian feast, a taste of what was yet to come.
The menu itself show-cases Italian cuisine in all of its excellence and is designed by head chef, Silvio who has been with the restaurant for 25 years.
Silvio gains his inspiration from Italy itself and this gastronomic week is all about the Italian people, their culinary skills, the ingredients they use and that famous sense of family and desire to entertain which is evident at Valparaiso where you are embraced by the warmth that mirrors that of a traditional Italian family welcoming you into their home.
The main restaurant is a glamorous affair. With elegant tableware, soft lighting and enchanting table clips for your handbags. You feel like one of the stars such as Audrey Hepburn and Marilyn Monroe who feature in the framed prints on the wall.
The wine selected perfectly accompanied the flavours of the menu as was the traditionally Italian Lólio de Cecco olive oil and the service was subtle and attentive.
Starters included Le Crespelle di Ricotta e Spinaci, a crisp parcel of crepe with spinach and a light cheese sauce, Il Proscuitto San Daniele, Venetian ham beautifully presented with basil leaves and cherry tomatoes and Mozzarella Caprese with buffalo mozzarella, tomatoes, basil and a dressing.
The main courses included Saltimbocca alla Romana, veal with ham and sage with a delicate yet spicy sauce.
Filetti di Salmone Cremea e Dragoncello provided a quality cut of pink salmon with tarragon sauce and the Fegato Burro e Salvia, calf liver with butter and sage with the thinnest of slices, sautéed to perfection and served with a devilled sauce.
The selection of desserts was impressive and we chose a truly luxurious Chocolate Mousse, perfectly balanced with the tartness of succulent raspberries.
The Italian classic Tiramisu was as close to perfection as one can get and Panacotta, that simple household name in Italian deserts was a masterpiece of rich bodied, silky creaminess.
With a coffee, entertainment and an electric atmosphere it was hard to leave El Valparaiso and I am in no doubt that this was just the tip of the iceberg of what this lovely restaurant has to offer.
Call 952 485 996/952 485 975.