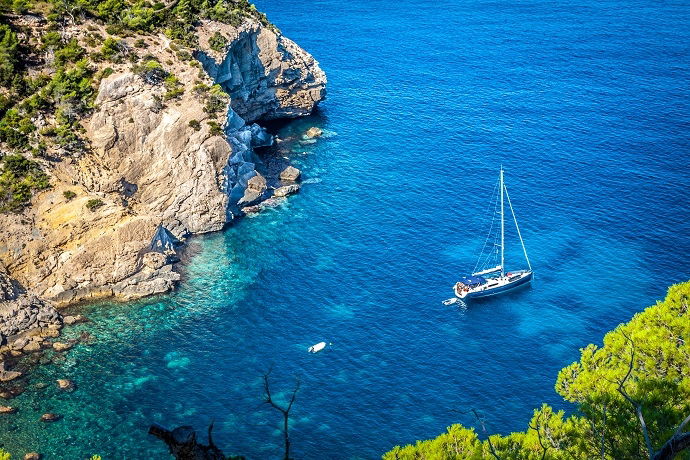 A YOUNG woman lost her life after falling from a cliff in Ibiza following a marriage proposal by her boyfriend, police have reported.
Dimitrina Dimitrova, aged 29, fell from a 65 foot high cliff in Cala Tarida on the west coast of the island when she lost her balance while jumping up and down in excitement after her waiter boyfriend popped the question.
Her injuries reportedly caused a heart attack, and although the woman was alive but unconscious when paramedics arrived at the scene she died before she could be taken to hospital.
A Guardia Civil spokesman declared: "Everything is pointing towards the death being the result of a tragic freak accident."
The boyfriend reportedly lived and worked in Ibiza and had singled the beauty spot out to ask his girlfriend to marry him just two days after she arrived on a visit.