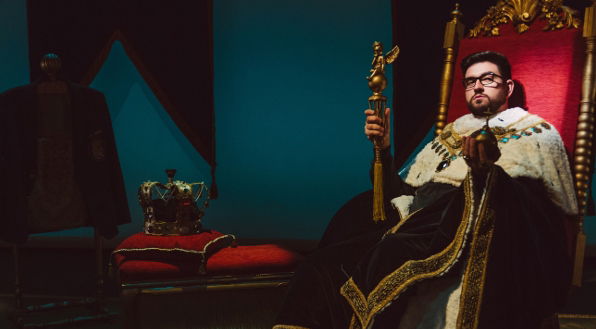 MANU SANCHEZ visits Almeria for the first time to perform his stage play, 'El Rey Solo: My Kingdom for a Stew' (The Lone King: My Kingdom for a Stew).
The play, being performed at Huercal Overa's Teatro Villa, is a comedy but with cutting analysis. Manu Sanchez takes the title role of the king who has just left his mother's care and been crowned, including all his trials and tribulations as he struggles with responsibility and adulthood.
The original play was themed upon emancipation but recent events led him to adapt the text with a new version that includes the end of the monarchy of Juan Carlos I and the onset of Filipe VI.
The play, in Spanish, is on for one night only, Friday January 16 at 9pm. Tickets can be purchased at the Huercal Overa Teatro Villa ticket office.