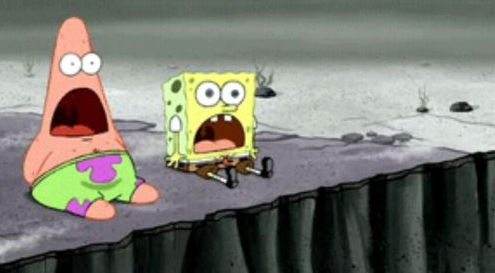 A PROTEST against a new law has seen a hack attack featuring children's cartoon character Spongebob Squarepants on a newspaper editors' association website.
The Association of Spanish Daily Newspapers Editors (AEDE) was targeted with the hack which had users automatically redirected to various pages with messages against the new Intellectual Property law. Then after a few seconds the above image of Spongebob was shown, before users were then redirected to sites like Google News or Mulitifriki.
The sites were all showing a message saying due to the new law they were now closed down. The regulations force media companies to charge third party sites for the use of news snippets on pages, even if they are being redirected to the original company's site.
The editors of major Spanish newspapers including El Pais, El Mundo and Marca are members of the association. The new law was brought in at the behest of major media groups, critics claim. Many smaller companies and bloggers were against the regulations as they feared seeing a drop in internet traffic. A compromise in Germany was reached between Google and media companies who agreed to waive the charges when a similar law was brought in. But in Spain individual media companies do not have that right – they must charge. That prompted Google to close down its Spanish Google News site as it carried no adverts and was not a money making operation.