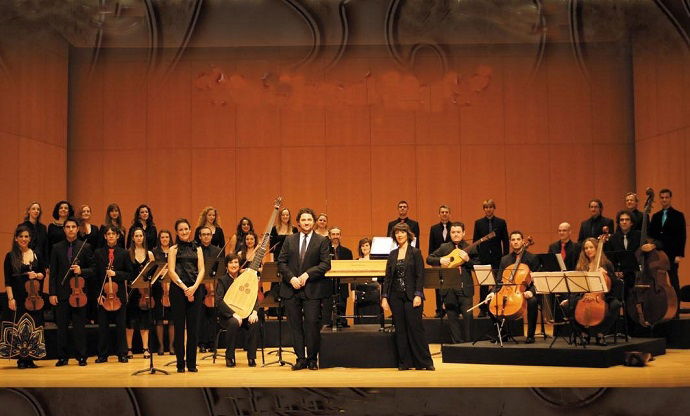 SOPRANO Cristina Bayon will accompany the Roquetas de Mar Baroque Orchestra and Choir at a Christmas concert on Saturday December 20.
The Ne Timeas Maria Christmas concert will take place at 9.30pm at the Teatro Auditorio in Roquetas with tickets priced at €10 each.
Directed by Aaron Zapico and with soprano Cristina Bayon as soloist, the orchestra and choir will offer pieces by F Guerrero, TL de Victoria, C Monteverdi and D Mazzocchi.
The programme aims to offer a trip through religious repertory with a passionate solo depicting the birth of Christ.
The orchestra consists of Marta Fernandez and Salvador Esteve; Juan Tripiana; Belinda Sanchez-Capuchino; Javier Utrabo and Mabel Ruiz and Miguel Angel Garcia.
Choir members are Maria del Mar Salvador, Maria Cruz Calvo, Maria Angeles Castaño, Maria del Mar Ortiz, Carolina Bayon and Isabel Hernandez (sopranos); Desiree Manzano, Dina Cherkyez and Clara Maria Ferreira (contraltos); Jose Manuel Jimenez, Fernando Campos and Juan Francisco Manzano (tenors) and Andres Asensio, Juan Marrufo, Pablo de Coupaud and Javier Muñoz (bass).