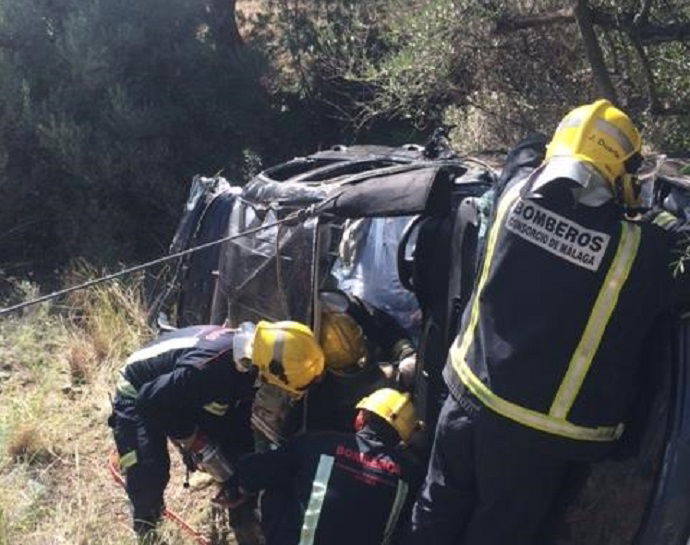 A DRIVER aged 70, had a narrow escape when his car plunged into a 40 metre deep gully, but its fall was stopped by a tree.
The driver had to be rescued from a precarious position by the fire brigade.
The incident happened after his car left the road in Torrox.
This stretch of the road was not protected by traffic barriers, according to the fire department.
After the difficult rescue operation, his condition was stabilised and he was taken to the Velez-Malaga regional hospital where he was hospitalised.