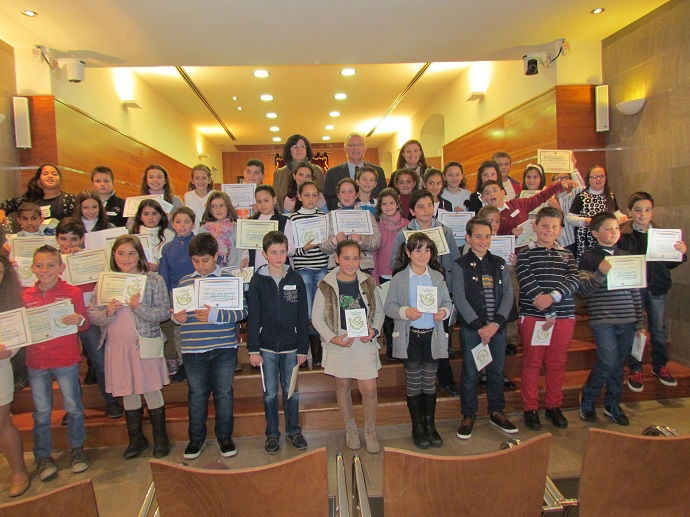 COSTA DEL SOL kids became councillors for the day at Alhaurin el Grande town hall recently.
The kiddies' plenary session, which has become a local tradition, was held to commemorate the anniversary of the current Spanish Constitution on Saturday, December 6. 
The activity aims to teach children about democracy and increase their knowledge on the rights and obligations for citizens that the Constitution contains.
Local 10-year-olds created electoral lists and chose a child mayor before drawing up lists of proposals to debate.
Mayor Juan Martin welcomed the group to his office and explained his daily work then swore-in the child mayor for the morning.
The session was followed by a ceremony during which winners of a writing competition about the Constitution were given prizes before having their photo taken with the mayor.