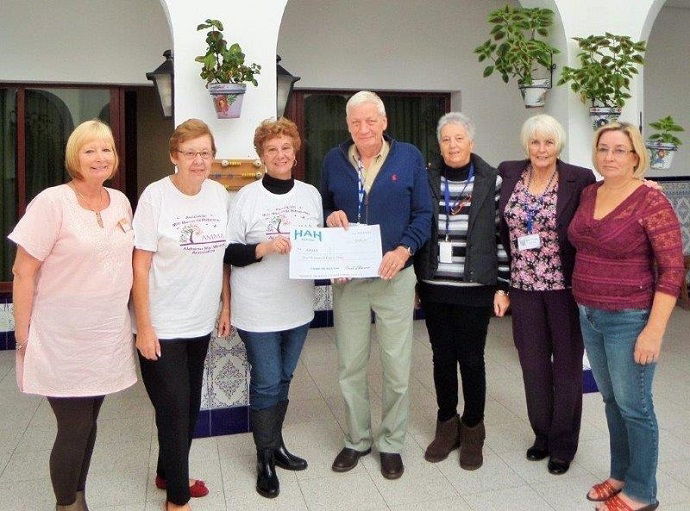 REPRESENTATIVES from HAH (Help At Home Mar Menor) went to the Hogar del Pensionistas building in San Pedro del Pinatar to meet members of AMMA (Alzheimer's Mar Menor Association) hand over €1,000 to help fund this recently formed charity.
The aim of AMMA is to help both clients and carers with a little respite, initially with two workshops each week on Wednesdays and Fridays in the Pensionistas club. Carers can accompany their loved ones, or drop then at the centre and have a couple of hours break.
Paul and Lesley Eburne, HAH founders, along with HAH carers Mary Westcott and Susan Atkinson met with Raquel Peña, President of AMMA, and Jackie Ree, Treasurer and carer Christine. Presenting the cheque, Paul said: "We are absolutely thrilled that this charity is in our area, as we have had several clients with this terrible disease and have not been able to offer them the special care they need. We are delighted to be able to work alongside them to help even more people who are struggling. They are creating a happy, safe environment, offering both physical and mental stimulation."
Both the charities are in need of more carers, for more information call HAH on 633 673 034 or AMMA on 630 689 431.