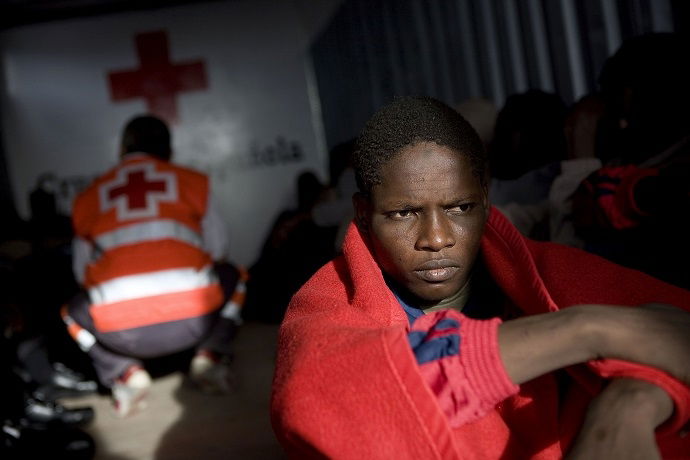 Up to 30 people, including seven babies, disappeared overboard from a boatload of immigrants trying to make it to the Spanish coast.
Of the '58 or 59′ people who boarded the boat in North Africa just 29 were rescued by Spanish Guardia Civil and maritime rescue services. Of those, eight were women, five pregnant, one of whom had to be airlifted to hospital.
The survivors told authorities that the missing included seven babies.
A search and rescue mission had been launched by Spanish and Moroccan authorities after the boat left Moroccan shores on Thursday (December 4), but it was not until Friday that the immigrants were found. That was when a passing merchant ship spotted them and called the authorities.
The boat was 23 miles off the Cabo de Gata coast. The survivors were taken on board
a Guardia Civil vessel with the help of a rescue helicopter and disembarked in Almeria port.
The Red Cross was on hand and treated the survivors for hypothermia and acute anxiety attacks.