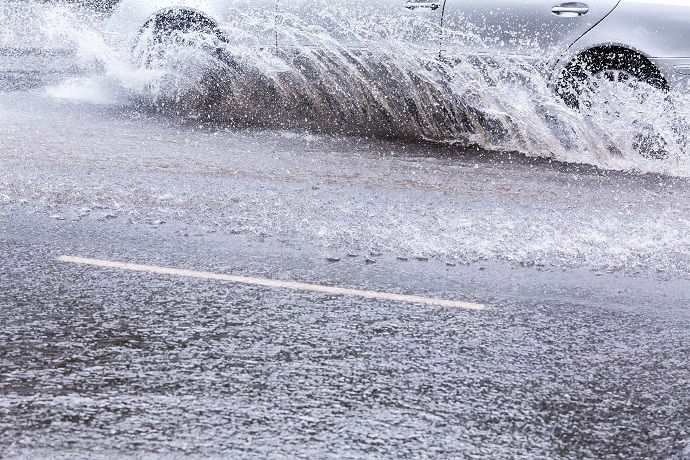 COSTA BLANCA SOUTH: HEAVY sudden storms hitting across the Orihuela Costa and Torrevieja, saw the emergency services being called out to several incidents.
Seventy litres of rain per square metre fell on Orihuela Costa with vehicles becoming trapped in the down pours. Two rescues took place, one in Playa Flamenca where fire crews were needed to rescue a pregnant woman trapped in a vehicle I
In Torrevieja, where around 35.4 litres of rain fell per square metre, a woman in her 50's was isolated headed to the N-332 from the Salinas area where half a metre of water had accumulated on the curve of the road. Emergency services rescued the driver, who was in water up to the window, and was taken to hospital by ambulance showing signs of hypothermia.
Many beaches, especially in Orihuela Costa including Playa Flamenca and La Zenia, suffered significant damage with water dragging around vehicles and rubbish containers.