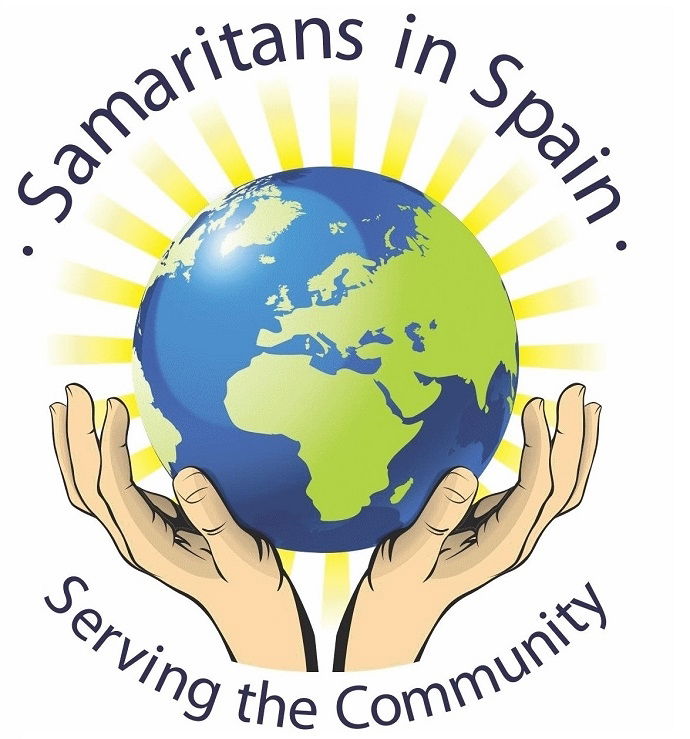 A message from the Samaritans: 'You talk we listen'.
IT'S that time of year again when things start to change from the usual routine.
The nights draw in, but the streets are festooned with bright decorations. The weather turns colder, but the restaurants and bars are packed with revelers. Yes, it's that time – Christmas. However for most of us expats, Christmas means something very different to its meaning in the UK. Generally we are older and aging more, and the exuberance pouring out from the children doesn't reach us here in the same way. We tend to spend the approach to Christmas in a more sedate manner with dinners, rather than the manic party going of our childhood and younger days. But as we age, we also notice more, and at this time of year, that is so important.
We notice more those around us; just the normal people we see every day; but more so now. The little old lady two doors down you haven't seen for several days; a colleague who seems to be behaving differently; the old man sitting on a bench in the park staring at nothing for hours; the lady sitting drinking endless cups of tea in the cafe.
Why not just approach them with a smile and ask how they are. They may really appreciate this small gesture, so often just having someone notice them and listen to them can transform their whole day.
You don't need to help, or even know how to help, as so often just someone to listen is all that is needed. If, as you listen to them, you feel that they could do with extra, you could guide them towards more personal support such as family, confidant or close friends or even towards professional help which they may never have considered.
This could include a priest, doctor, nurse, counsellor, therapist, mentor, and so many other ways.
By simply approaching someone who appears lonely with a smile and asking how they are could make all the difference to them, and to you. It could show that this time of year isn't just the commercial event it seems to have become; rather it is as it really should be; a time for caring and sharing.
But Christmas isn't just about others, however important they are, it is also about YOU. This time of year can be very lonely for so many people, for so many reasons. The same advice holds good for you yourself; seek out that listening ear, smile, be open to others just as much as to yourself. As André Alexis once said, "The group of people in front of her was jovial and paid her no attention. The group behind was much the same. She was alone without being alone."
If you feel alone, even in a crowd, there is a less intrusive service; Samaritans in Spain, who offer a free totally confidential listening service by phone 24 hours a day 365 days a year on 902 88 35 35, by email on [email protected] or at their shop and drop-in centre at Punta Marina Centre in Torrevieja, Costa Blanca.
Their motto is "You talk, we listen" so you or your friend would need to do just that, talk. A trained listener is on call right through the holiday period, so please, if you feel you need someone to just listen to you, then call Samaritans in Spain at any time.
The current costs of calling the Samaritans 902 number is nine cents connection, plus four to eight cents per minute depending on time of day. Sadly, the mobile prices differ with each mobile phone company, but can cost a staggering 40 to 80 cents a minute, so wherever possible try to use a Telefónica landline or call box.
Enjoy this festive time of year, but remember that should you need the Samaritans, they are available 24/7.