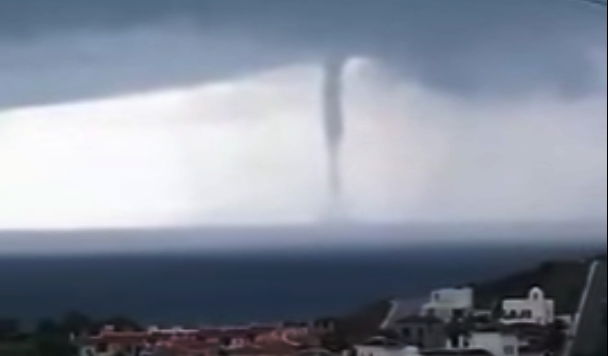 A TORNADO that hit the Costa del Sol caused an estimated €1million in damage.
According to initial estimates by the Insurance Compensation Consortium, the cost of repairing all the damage could amount to €1 million.
Insurance experts have so far identified 70 private properties affected by the storm, including a beach bar in Playamar, a BP petrol station near the airport, a car rental, 40 homes in Malaga and Torremolinos and at least 20 cars. The tornado also affected public properties in Torremolinos and Churriana.
Following common practice in cases like these, the Insurance Compensation Consortium has requested a full report from the State Weather Agency (Aemet) detailing the type and characteristics of the weather phenomenon. The report will be used to determine whether the losses are covered by the consortium or by the individual insurance companies.
According to Spanish legislation, the consortium covers damage caused by violent tropical cyclones, intensely cold areas of low pressure with arctic air, tornadoes and extreme winds with gusts of more than 120 kilometres per hour for at least three seconds. It appears the winds registered on Thursday last week (November 27) reached between 140 and 180 kilometres per hour.
The roof was blown off a beach bar and a water spout, captured on video and posted on You Tube (see below), was spotted off the coast of Malaga.
[iframe width="420″ height="315″ src="//www.youtube.com/embed/XG-vLwa8AO8″ frameborder="0″ allowfullscreen ]
Video from YouTube War News