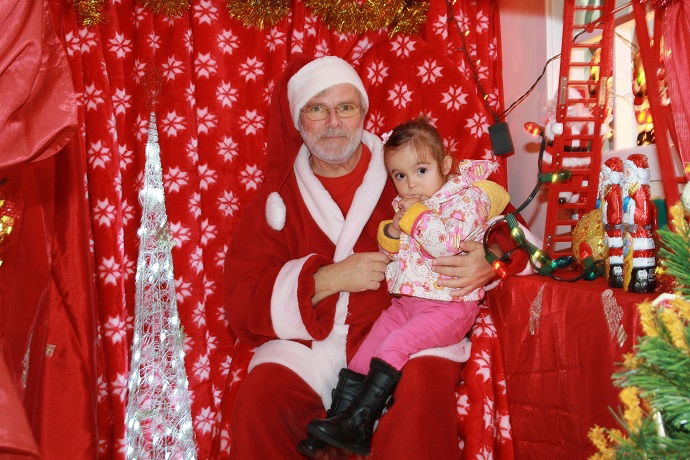 Yorkshire Linen welcomed a very special guest through their doors as Father Christmas paid a visit. He made a window in his very busy schedule to thank the team and all of their customers for their efforts in collecting for the children at the orphanage Alhaurin and Ysabela, aged just 2 ½, was there to meet him with her parents: "I saw Santa and he gave me a sticker and a colouring book and some crayons."
Owner Steph said: "We have been collecting nonperishable food, toiletries and baby milk to give to the children and our customers have been great. We already have a trolley full – but of course we want more. We will be collecting right up until the New Year. A lot of people make the mistake of only sending gifts and toys, but they get a great deal of those already so we want people to donate something that will really make a difference, after all every little helps and our customers here at Yorkshire Linen and our brand new shop Beds and More have really pushed the boat out with their donations.
If you would like to help make a difference, pop into Yorkshire Linen  or Beds and More behind Lidl and next to Parque Miramar, they are open Monday to Saturday 10-6pm Mon to Fri and until 5pm on Saturdays, or call 925 197 577.