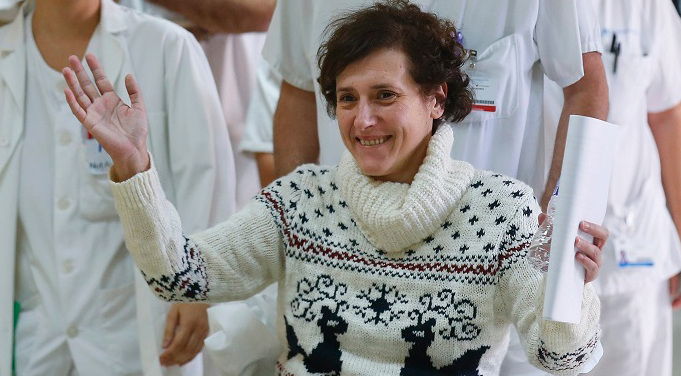 THE GP who saw Ebola survivor Teresa Romero at Alcorcon health centre on October 2 intends to sue her for libel.
The doctor explained that Romero went to her surgery in Pedro Lain Entralgo health centre in Alcorcon, Madrid four days before she was admitted to Carlos III hospital and stressed that recent declarations by Romero's lawyers claiming that the nurse told the GP she had had a high temperature were not true.  
Lawyers representing the GP – who wished to remain anonymous – stressed that Teresa Romero did not inform the doctor that she had been in contact with Ebola patients and her medical records could prove it.
As a consequence of the lack of information regarding exposure to the virus the GP used no preventive measures while examining Romero.
The GP explained in the press release that on the afternoon of October 6, when Romero was diagnosed, she was contacted by the epidemiology service to inform her that she was considered at high-risk due to her contact with the nurse.
Following the call, she went into voluntary quarantine at Carlos III hospital where she spent 21 days without showing symptoms.
The GP's lawyers considered Romero's declarations to El Mundo newspaper during which she allegedly gave false information to be an attack on her honour, dignity and personal and professional reputation. Therefore they declared her intention to present a claim prior to a lawsuit against Teresa Romero for libel.