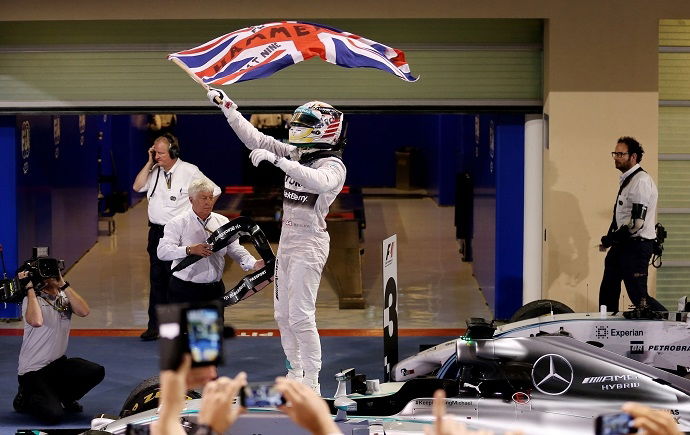 A FLYING start and Lewis Hamilton never looked back as he swept to victory in Abu Dhabi and his second World Championship title.
In what he later called "the best start of my career" Hamilton shot past the only man on the grid who could deny him the title, Mercedes team mate Nico Rosberg.
As he hit the first corner in the lead he could have been forgiven for a quietly muttered 'job done'. But he knew there was a long way to go before he could claim the title six years after his first.
Rosberg was always going to fight him all the way, but mechanical problems in his Mercedes were in the end to sabotage any chance he had of winning the championship as he lost power and eventually finished out of the points, with the Williams duo of Felipe Massa claiming second and Valtteri Bottas third. It bodes well for the legendary team, which has been in the doldrums for 10 years.
But whether Rosberg could have caught Lewis on the day is doubtful, as the new World Champion was in imperious form and did not put a foot wrong. And if Rosberg had prevailed it would have been a travesty thanks to the controversial double points for the last race of the season rule. As it was Hamilton won 11 races to Rosberg's five, leaving no doubt as to who the title of best driver in the world belongs to.